Live Coverage: #2 Virginia faces Louisville in ACC hoops action Wednesday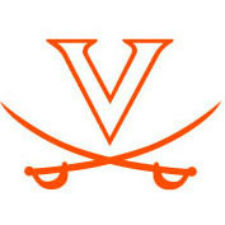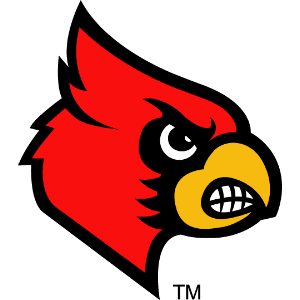 AFP editor Chris Graham leads our live coverage as #2 Virginia (20-1, 9-0 ACC) faces Louisville (16-5, 6-2 ACC). Tipoff is set for 7 p.m.
Broadcast Information
The Virginia-Louisville contest will be televised on ESPN and streamed online on ACC Network Extra (ESPN3.com) and ESPN App, and broadcast on the Virginia Sports Radio Network, VirginiaSports.com and Virginia Athletics mobile app on iTunes or Android.
Key Players: Louisville
Deng Adel, a 6'7" forward, leads the team in scoring, at 15.6 points per game, on 47.2 percent shooting from the floor and 34.9 percent shooting from three-point range.
Quentin Snider, a 6'2" senior point guard, scores 13.1 points per game, on 44.6 percent shooting from the field and 37.0 percent shooting from three, with 4.0 assists per game.
6'10" center Raymond Spaulding is a force in the post, averaging 11.0 points, 9.2 rebounds and 2.1 blocks per game, shooting 50.8 percent from the floor.
Key Players: Virginia
Kyle Guy leads the team in scoring at 15.2 points per game and has reached double figures in 18 games, including a career-high 29 points at VCU (11/17/17), 22 vs. Syracuse (1/9/18) and 21 vs. Lehigh (12/2/17)
Devon Hall has averaged 12.7 points, which is 4.3 points higher than last year's average of 8.4 points.
Isaiah Wilkins is averaging team-highs in rebounds (6.6), blocked shots (1.6) and steals (1.3).
Ty Jerome is averaging 9.5 points and a team-leading 3.4 assists.
Jack Salt has chipped in 3.9 rebounds per game and 19 blocked shots.
Redshirt freshman De'Andre Hunter (8.1 ppg) has reached double figures in six of the last eight games, including team highs at Georgia Tech (17) and Virginia Tech (14).
Graduate transfer Nigel Johnson is averaging 5.5 points and Mamadi Diakite has added 4.8 ppg & 3.2 rpg.
Keys to the game: Virginia
Avoid foul trouble: Louisville is third in conference play in free-throw attempts. Virginia is among the best in the nation at avoiding fouls and not sending opponents to the line, but then there was the 65-63 win at Duke, which saw the 'Hoos double up on the Blue Devils in fouls before Duke had to foul to clock the ball. Isaiah Wilkins logged just 14 minutes on the afternoon there with foul trouble the main culprit. With Louisville's size, Virginia cannot afford a repeat of that.
Attack: Size, aforementioned. Louisville is big, with three guys 6'10" or bigger averaging double-digit minutes, and size in the backcourt. The size in the post can lure opponents into thinking that jumpers from farther out are the way to go. Virginia is at its best when its guards attack the paint off the dribble and off screens from the bigs and move the ball from there.
No hangovers: Coach Tony Bennett had his team celebrate the win at Duke by taking the kids out for ice cream. Hopefully, that put things to rest as far as the Duke win is concerned. Louisville starts a tough stretch for UVA that includes road games at Syracuse, Florida State and Miami and a home game with Virginia Tech over the next two weeks. Time to get back to work.