Live Blog: UVA-Vandy in the College World Series Finals, Game 1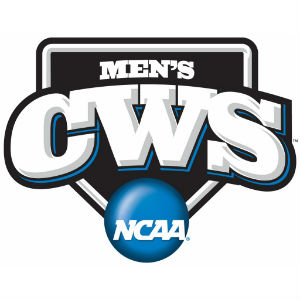 Augusta Free Press editor Chris Graham will lead a live blog during Game 1 of the 2014 College World Series between UVA (52-14) and Vanderbilt (49-20).
First pitch is at 8 p.m. Eastern.
ESPN will air all three games of the CWS Finals, while the broadcasts also will be streamed online via the WatchESPN app. wina 1070-AM and WINA.com will carry the live radio broadcast, as will several stations along the VirginiaSports Radio Network. Check your local listings for availability.
SiriusXM Channel 91 will air the national Westwood One broadcast on satellite radio.
Live statistics (GameTracker) also will be located on VirginiaSports.com. The live stats also can be accessed through the Virginia Sports app, which is available through iTunes.
Breaking down the matchup
UVA and Vanderbilt can both put runs on the board. Vandy is scoring 5.64 runs per game in 2014; UVA scores 5.47 runs per game. But it's in run prevention that both excel.
Virginia has a 2.21 team ERA and a .982 team fielding percentage, giving up 147 earned runs and 25 unearned runs in 66 games in 2014, an average all told of 2.61 runs per game. Vanderbilt has a 2.79 team ERAand a .975 team fielding percentage, giving up 190 earned runs and 45 unearned runs in 69 games, an average of 3.41 runs per game.
Virginia has stood out in the 2014 College World Series for its ability to keep its opponents off the scoreboard, giving up just four runs in its three CWS wins, including a pair of one-run games against Vandy's SEC rival Ole Miss. Vanderbilt has given up 14 runs in its Omaha run and is in the CWS Finals primarily because its offense has done just enough, scoring five runs per game in its three College World Series wins.
Players to watch: Virginia
Mike Papi: .312BA/.454OBP/.500SLG, 11HR, 56RBI
Branden Cogswell: .297BA/.398OBP/.350SLG, 0HR, 22RBI
Joe McCarthy: .297BA/.409OBP/.447SLG, 6HR, 48RBI
Nathan Kirby: 9-2, 1.70ERA, 108K/28BB/66H in 111IP, .174oppBA
Brandon Waddell: 9-3, 2.57ERA, 68K/16BB/93H in 105IP, .242oppBA
Artie Lewicki: 8-1, 1.44ERA, 52K/11BB/33H in 62.2IP, .152oppBA
Nick Howard: 2-1, 1.77ERA, 20 saves, 58K/13BB/22H in 35.2IP, .179oppBA
Players to watch: Vandy
Bryan Reynolds: .341BA/.395OBP/.489SLG, 4HR, 53RBI, 13-19SB
Dansby Swanson: .337BA/.413OBP/.485SLG, 3HR, 34RBI, 20-25SB
Vince Conde: .294BA/.408OBP/.394SLG, 4HR, 48RBI, 15-17SB
Walker Buehler: 12-2, 2.27ERA, 109K/31BB/77H in 99.1IP, .218oppBA
Tyler Beede: 8-7, 3.80 ERA, 112K/50BB/82H in 106.2IP, .201oppBA
Hayden Stone: 3-0, 1.76ERA, 76K/13BB/39H in 56.1IP, .201oppBA
Comments