Live Blog: #3 Virginia hosts NC State in ACC Sunday matchup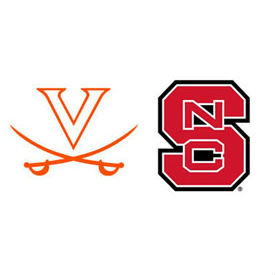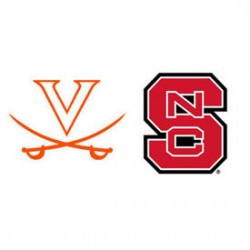 AFP editor Chris Graham leads our live blog as #3 Virginia (15-1, 4-0 ACC) hosts NC State (12-5, 2-2 ACC) Sunday at 6 p.m.
Broadcast Information
The Virginia-NC State contest will be televised on ESPNU and streamed on ACC Network Extra (ESPN3.com) and ESPN App, and broadcast on the Virginia Sports Radio Network, VirginiaSports.com and Virginia Athletics mobile app on iTunes or Android.
Live statistics will be located on VirginiaSports.com and the Virginia Sports app.
Keys to the game
Tempo: NC State averages 72.0 possessions per game, 59th best in the nation. Virginia is still the slowest tempo team nationally, averaging 60.3 possessions per game. The talk during last night's State-Clemson broadcast was about the Pack needing to force UVA into an up-tempo game. Good luck with that. North Carolina, which averages 73.7 possessions per game, had 58 against Virginia in a 61-49 loss in Charlottesville on Jan. 6.
Who guards Yurtseven? Based on height and physicality, the assignment may go to Jack Salt, but Salt might be challenged to keep up with Yurtseven on the perimeter. The 7-footer is just as dangerous in the paint, shooting 60.6 percent on two-point shot attempts. Isaiah Wilkins is the best post defender in the ACC, but at 6'7", he'd be giving up five inches to Yurtseven. Also expect to see Mamadi Diakite get time spelling Salt.
Does State's size limit minutes for De'Andre Hunter? The Pack front line goes 6'6" with Torin Dorn (13.1 ppg, 7.2 rebounds/g), 6'8" with Abdul-Mailk Abu (7.2 ppg, 4.8 rebs/g) and 7'0" with Yurtseven (12.7 ppg, 6.8 rebs/g), with 6'8" Lennard Freeman (11.3 ppg, 5.4 rebs/g) coming off the bench. Hunter, a 6'7" freshman, has been Virginia's third-best scorer over the past three games (13.0 ppg), but he has been getting the bulk of his minutes at the four. State's size in the post may limit his minutes there, meaning Hunter's minutes would come more at the expense of the backcourt trio of Kyle Guy, Devon Hall and Ty Jerome.