Lime Kiln Theater presents Acoustic Syndicate in concert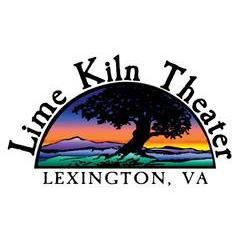 The Lime Kiln Theater Summer 2018 concert series will continue on Saturday, May 19, as Acoustic Syndicate takes the stage. Doors open at 6:30 p.m., and the show starts at 8.
Advance tickets are $20 and are on sale now at www.limekilntheater.org. Tickets will be $25 at the door, with cash, Visa, MasterCard and Discover all accepted. The show will take place at Lime Kiln rain or shine.
Lime Kiln Theater's summer concert series is sponsored by Devils Backbone Brewing Company and Orrison Tree & Landscape Services. The Acoustic Syndicate show is presented by Carilion Stonewall Jackson Hospital. Kind Roots Café food, Devils Backbone beer and Rockbridge Vineyard wine will all be available for purchase.
Acoustic Syndicate is a musical institution. Since 1994, their unique blend of bluegrass instruments, rock sensibilities, and conscious songwriting has inspired a generation of musicians. Through seven albums, thousands of performances, and tens-of-thousands of miles, Acoustic Syndicate has long been heralded as one of the important influences on the modern roots-music revival.
Always a family affair, the band is fronted by Steve McMurry on guitar and vocals, and his cousin Bryon McMurry on banjo, guitar, and vocals. Their signature three-part harmony is rounded out by Bryon's brother Fitz on drums and vocals. Jay Sanders holds down the bass with style, while dobro maestro Billy Cardine completes the quintet with his world-renowned tone and precision.
Lime Kiln Arts, Inc. is a non-profit (501c3), operating at Lime Kiln Theater in Lexington. It opened in 1984 and is rooted in and inspired by the magic of a natural, outdoor theater. After a brief hiatus that started in 2012, Lime Kiln Theater is thrilled to present its fifth straight summer season of live music and theater featuring local, regional and national acts.
For more information, visit Lime Kiln on the web at www.limekilntheater.org, or check out our Facebook page at www.facebook.com/LimeKilnTheater.
Comments