Lime Kiln Theater to host annual Tree Burn on Saturday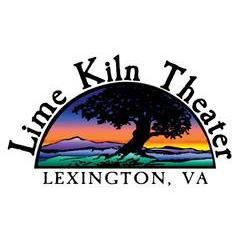 Lime Kiln Theater will kick off 2018 with its annual Christmas Tree Burn on Saturday 12-3 p.m. The burn will take place at Lime Kiln Theater, and it is free and open to the public.
Chili and hot chocolate will be provided by The Southern Inn Restaurant, while all other beverages are BYOB. The event will feature a live performance by the band Scuffletown. We will be burning trees all afternoon; guests are encouraged to bring their Christmas tree to add to the fire, with the City of Lexington will be providing trees that are picked up at residential curbsides.
The rain date for the Tree Burn is Sunday, Jan. 7.
Scuffletown is an acoustic, high-energy trio comprised of John Whitlow on harmonica, accordion and vocals; Marc Carraway on guitar and vocals; and Vaughan Mairs on standup bass and vocals. The band has performed its unique blend of roots, jazz, world, bluegrass and original music throughout the mid-Atlantic region for two decades. For more on Scuffletown, please visit www.scuffletownmusic.com.
Lime Kiln Arts, Inc. is a non-profit (501c3), operating at Lime Kiln Theater in Lexington. It opened in 1984 and is rooted in and inspired by the magic of a natural, outdoor theater. After a brief hiatus that started in 2012, Lime Kiln Theater recently completed its fourth straight summer season of live music and theater featuring local, regional and national acts. Details on the 2018 schedule will be announced soon.
For more information, visit Lime Kiln on the web at www.limekilntheater.org, or check out our Facebook page at www.facebook.com/LimeKilnTheater.