Top News
Liberty University's Danielle Boothe to compete in Pan Am Games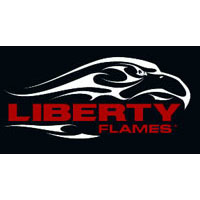 Liberty University rising sophomore Danielle Boothe will represent Jamaica in two swimming relays during the Toronto 2015 Pan Am Games, held this week at the CIBC Pan Am/Parapan Am Aquatics Centre.
Boothe, who recently completed her first year as a Lady Flame, is scheduled to become the first swimming student-athlete to compete internationally while attending Liberty.
A native of George Town, Grand Cayman, Boothe joins Alia Atkinson, Trudian Patrick and Breanna Roman to comprise Jamaica's women's swimming contingent at this year's Pan Am Games.
The quartet will compete in qualifying heats for the 4X100 freestyle relay on Tuesday at 11:02. Teams with the top eight times from morning qualifying will contest the final at 8:22 p.m. On Saturday, the Jamaican team is scheduled to swim in the women's 4X100 medley relay at 11:42 a.m., with the final scheduled for 8:29 p.m.
Boothe is scheduled to lead off the 4X100 medley relay. She currently holds five Jamaican National Age Group records, and held a pair of Caribbean Free Trade Association (CARIFTA) recorded for five years.