Liberty to face North Carolina in three-game football series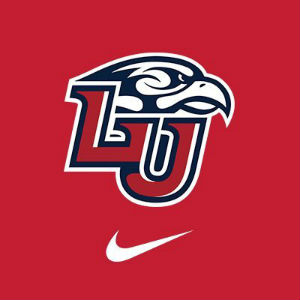 Liberty continues to fill out its future FBS football schedules, today announcing a three-game series against North Carolina.
Liberty will make a return trip to Kenan Stadium in Chapel Hill, N.C., for games on Oct. 19, 2024 and Sept. 6, 2031, while the Flames will host the Tar Heels at Williams Stadium on Sept. 16, 2028.
Liberty and North Carolina have previously faced each other with the Tar Heels opening the 2014 season with a 56-29 win over the Flames at Kenan Stadium. North Carolina was ranked No. 23 in the country at the time of the match-up, marking the first time Liberty faced a ranked FBS program.
Liberty held a 22-21 lead with 9:25 left in the third quarter, before North Carolina scored 28 unanswered points over a four-minute span in the third quarter to pull away for the win.
Today's announcement gives the Flames announced future games against seven ACC opponents, including home contests against Syracuse (2019), Virginia Tech (2022 and 2030), Wake Forest (2025), Duke (2026), Virginia (2027 and 2029) and North Carolina (2028).
As part of its FBS transition process, Liberty has now announced completed football schedules for the next four seasons, plus match-ups that extend through the 2031 season.
On Feb. 16, 2017, the NCAA approved Liberty's waiver request to begin the two-year FBS reclassification process. Liberty completed its final season as a FCS program in 2017, playing as a member of the Big South Conference.
During the 2018 season, Liberty will compete as a FBS independent program and will not be eligible for postseason competition. At the conclusion of the two-year transition process, Liberty will be a full-fledged FBS program in 2019, which will include the opportunity to compete for bowl game appearances.
The Flames will host their first FBS home game against Old Dominion on Sept. 1, 2018, the first of four FBS teams to visit Williams Stadium in 2018 to meet the FBS reclassification criteria. The 2018 home schedule also features FBS matchups against North Texas (Sept. 22), Troy (Oct. 13) and New Mexico State (Nov. 24).
Fans who purchased season tickets in 2017 or who will purchase 2018 season tickets will have priority on purchasing season tickets in 2019. For more information about becoming a season ticket holder, please contact the Flames Ticket Office at (434) 582-SEAT (7328) or [email protected]
Fans can support Liberty Football and enjoy special game-day privileges by joining the Flames Club. The Flames Club exists to underwrite Liberty Athletics' three-fold mission to train Champions for Christ, provide a world-class student-athlete experience and achieve victory with integrity.
Flames Club membership starts at just $60 and members can enjoy preferred parking, seating and pregame hospitality benefits, based upon membership level. All seats at Williams Stadium other than general admission bleacher seats require membership in the Flames Club.
For more information about red reserved bench-back seats, blue premium chair-back seats, club seats or future loge box seats, call 434-582-CLUB (2582), email [email protected], or visit www.LibertyFlames.com/FlamesClub.
Liberty vs. North Carolina football series
Oct. 19, 2024 – Liberty at North Carolina
Sept. 16, 2028 – North Carolina at Liberty
Sept. 6, 2031 – Liberty at North Carolina