Liberty fires men's basketball coach Dale Layer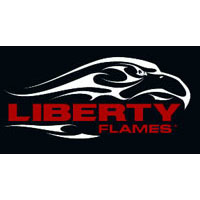 Liberty University Director of Athletics Jeff Barber has announced Dale Layer has been relieved as head men's basketball coach.
Liberty Athletics has hired Collegiate Sports Associates to help with the immediate national search for the ninth head coach in program history.
Liberty concluded its 2014-15 season tonight, falling to No. 6 seed UNC Asheville, 80-70, in the first round of the 2015 VisitMyrtleBeach.com Big South Men's Basketball Championship in Conway, S.C.
Liberty, who was the No. 11 seed in the tournament, concluded the season with an 8-24 overall record and a 2-16 mark in Big South play.
During his tenure at Liberty, Layer posted the second highest win total in Liberty's program history, finishing his career with an 82-113 record in six seasons as Flames' head coach. In 22 seasons as a collegiate head coach at three schools (Queens College/1989-98; Colorado State/2000-07 and Liberty/2009-2015), Layer has posted a 352-306 career coaching record.
Layer led the Flames to the program's third Big South title in 2013 and a third trip to the NCAA Tournament. He was named the Big South Men's Basketball Coach of the Year in 2011 after the Flames posted a program-best 13-5 mark in Big South play and finished the year with a 19-13 overall record.
Layer championed community involvement within his program. Liberty's men's basketball teams worked numerous camps and clinics in local Lynchburg area schools in conjunction with the 21st Century Community Learning Centers initiative.
Liberty's men's basketball program currently has a 971 multi-year APR (Academic Progress Rate), which reached as high as a 980 single-year rate during Layer's tenure as head men's basketball coach.
Comments