Liberty falls to Binghamton, 4-2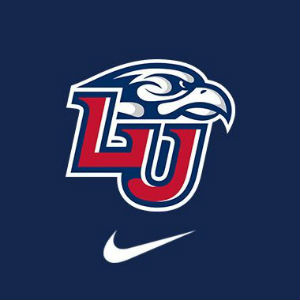 The Liberty Flames saw their four-game winning streak to open 2018 come to an end, falling to the Binghamton Bearcats, 4-2, Friday afternoon at the Liberty Baseball Stadium.
The Flames could not come through with a hit in several run-scoring situations in the contest, as a trio of Bearcats pitchers stranded 14 Liberty baserunners.
Liberty drops to 4-1 on the season. Binghamton collects its second-straight victory, evening its record at 2-2.
After the host Flames left the bases loaded in the bottom of the first inning, the Bearcats struck for three runs in the top of the second. With one out, third baseman Justin Drpich hit the first pitch of the frame over the center field wall for a 1-0 advantage. First baseman Shane Marshall follow with a single, and designated hitter Pat Britt and second baseman Jake Evans walked to load the bases. Right fielder Andrew Eng then plated a run with a sacrifice fly for a 2-0 edge. Two batters later, left fielder Daniel Franchi lined a RBI single through the right side of the infield, scoring Britt for a 3-0 lead.
Liberty cut into the Binghamton advantage in the third. Catcher Jonathan Embry was hit by a pitch and first baseman Dylan Allen drew a base on balls to open the home half of the inning. Left fielder Tre Todd then singled to load the bases. After a Bearcats' pitching change, right fielder Brandon Rohrer ripped a two-run double into the right field corner, trimming the Binghamton edge to 3-2. However, Binghamton reliever Jake Miller retired the next three Flames to hold his team's advantage.
The visitors extended their lead in the top of the sixth. Marshall, who had three hits in the contest, doubled into the left field corner with two outs and scored on a single by Brit to give Binghamton what proved to be the final score of 4-2.
In the bottom of the inning, Liberty put runners on the corners with one out, only to see reliever Reid VanScoter enter the game and end the threat without any runners scoring.
The Bearcats' Miller moves to 1-0 on the year. The second of three Binghamton pitchers in the game, Miller scattered three hits over 3 1/3 scoreless innings. He struck out three and walked two.
VanScoter took over in the sixth and went on to earn his first save of the season. The left-hander did not allow a hit over the final 3 2/3 innings. He struck out three and walked two.
Liberty starter Zach Clinton drops to 1-1 on the year. The right-hander gave up four runs on seven hits over six innings. He struck out three and walked two.
Binghamton collected eight hits. Liberty had five.
Up Next: Binghamton and Liberty will meet again tomorrow at Liberty Baseball Stadium. First pitch is scheduled for 2 p.m.