Liberty drops Big South tourney opener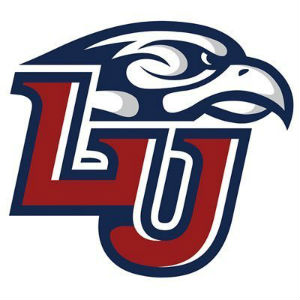 The No. 6 Seed Radford Highlanders defeated the No. 3 seed Liberty Flames, 4-1, Tuesday afternoon in Game 2 of the 2018 Big South Baseball Championship at Liberty Baseball Stadium.
The Highlanders plated two runs in the seventh inning to interrupt a pitchers' duel.
Liberty falls to 29-25 overall and will play No. 7 seed Charleston Southern, tomorrow morning in an elimination game beginning at 9:30 a.m. Radford raises its record to 25-30 overall and advances to play No. 2 High Point, tomorrow at 4:30 p.m.
Both teams plated runs in the first inning. Radford left fielder Luke Wise led off the contest with a walk and later scored on a ground out by first baseman Spencer Horwitz. Liberty answered in the home half of first. With one out, Tre Todd singled and moved to third on a single by third baseman Tyler Galazin, before scoring on a passed ball to tie the contest at 1-1.
Highlander pitcher Austin Ross and Flames pitcher Zach Clinton then engaged in a pitcher's duel over the next five innings. Each team stranded runners at third during the stretch. In the third, Liberty center fielder D.J. Artis advanced to third with one out, but was left at the bag following an outstanding diving catch by Highlander shortstop Colby Higgerson on a pop up behind third base and ground out.
In the sixth, Radford's Horwitz reached second on throwing error by Liberty shortstop Cam Locklear with one out. After moving to third on a deep fly ball, Horwitz was left at third as Clinton got third baseman Matt Roth to line out to left.
The Highlanders broke the deadlock in the top of the seventh. Catcher Straton Podaras led off the inning with a double off the left-center field wall and advance to third on a bunt single by Higgerson. After a Flames pitching change and pinch hitter Carlin Christian drawing a walk with one out to load the bases, Wise lifted a fly ball to center fielder, scoring Podaras to give Radford a 2-1 edge. Two batters later, Horwitz walked with the bases loaded and two out to force in a run, upping the new Radford advantage to 3-1.
In the bottom of the seventh, Liberty loaded the bases against Highlander reliever Kyle Palmer with two out, but was unable to score. Second baseman Ben Highfill singled with one out and advanced to second on a walk to Artis. After both runners moved into scoring position on a wild pitch with two out, Galazin walked to load the bases. However, Palmer was able to retire catcher Jonathan Embry to end the inning.
Right fielder Richard De La Cruz extended the Radford lead in the top of the ninth. The right fielder opened the inning with his second home run of the year for a 4-1 advantage.
The Flames tried to rally in the bottom of the ninth, bringing the tying run up to bat. Designated hitter Ayden Karraker began the frame with a single to center field and advanced to second on a passed ball with one out. After Artis walked, Karraker moved to third on a fly out by left fielder Tre Todd. Artis was then allowed to advance to second on defensive indifference, before Highlander Higgerson, who had come in to pitch, got Galazin to fly out to the wall in left to seal the 4-1 victory.
Clinton falls to 6-5 on the season. The right-hander gave up three runs on six hits over six-plus innings. He struck out three and walked two.
Kyle Palmer, the second of three Radford pitchers in the contest, moves to 3-2. He pitched 2 2/3 scoreless innings, allowing two hits. The left-hander struck out two and walked two.
Higgerson recorded his third save of the year by pitching the ninth.
Radford outhit Liberty, 7-6. The Flames committed the contest's only two errors.
Liberty left 11 men on base, while Radford left seven.
Comments