Liberty defeats Savannah State: Ritchie McKay gets career win #100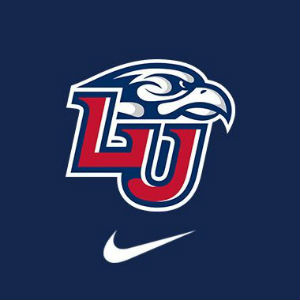 Liberty improved to 5-1 for the first time since 2008 with the 82-56 victory over Savannah State, Sunday afternoon at the Vines Center. With the victory over the Tigers (3-5), Liberty head coach Ritchie McKay now has 100 career wins at Liberty, becoming the second coach to reach the milestone.
For the second straight game, Liberty started the game exceptional on offense going on a 16-2 run within the first seven minutes of the game.
Liberty controlled the paint on offense all throughout the game, outscoring Savannah State 46-28 inside the paint. Liberty was able to limit Savannah State's fast break opportunities allowing just 11 fast break points.
"Assistant coaches never get any credit, and I have been blessed with a plethora of great assistants," McKay said. "Ever since I started at Portland State Brad Soucie has been amazing and then you have great men like Matt Olinger, Marcus Conrad, Vic Sfera, Kyle Getter, Omar Mance and our two assistants now in Derek Johnston and Kevin Anderson. A lot of people have had a hand in getting our program to a competitive level."
Comments