Lecture at VCU to explore how intentional literacy instruction can prevent preschool-to-prison pipeline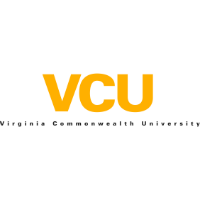 A public lecture at the School of Education at VCU will explore the preschool-to-prison pipeline and analyze the role literacy instruction plays on social, emotional and academic development during the early school years among children of color and children of poverty.
Bweikia Steen, Ed.D., an associate professor in the College of Education and Human Development at George Mason University, will give the lecture, titled "Hear Our Cries: Preventing the Preschool to Prison Pipeline with Intentional Early Literacy Instruction," from 5-7:30 p.m. on Tuesday, April 16, in Room 1165 of the T. Edward Temple Building, 901 W. Main St.
"Attendees will benefit from Dr. Steen's insights and research on factors that contribute to early literacy development," said Donna Gibson, Ph.D., professor and chair of the Department of Counseling and Special Education in the VCU School of Education.
Steen's talk is the 2019 Ruth Harris Lecture in Dyslexia Studies, which brings prominent researchers and scholars to VCU's campus to discuss their work on — and often firsthand experience with — learning disabilities such as dyslexia.
Steen's research focuses on promoting social, emotional and academic success among children of color during the early years.
In her talk, she will discuss the preschool-to-prison pipeline and the role of intentional literacy through the lens of four key areas: classroom environment, classroom assessment, classroom instruction and parental involvement.
The event will be free and open to the public. Attendees are asked to register online.
Comments