League labels Buckingham compressor unhealthy, unacceptable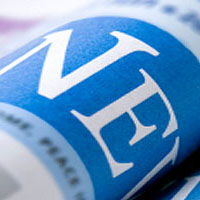 Monday night at a public hearing before the Buckingham County Planning Commission, representatives of the Blue Ridge Environmental Defense League identified two fatal flaws in the proposed compressor station special use permit:
noise pollution and toxic air emissions. The League contends that noise alone mustlead to denial.
Addressing the serious and long-lasting negative health impacts of compressor noise, BREDL Executive Director Lou Zeller said, "Persistent, unpleasant levels of noise produced by compressors, running 24 hours a day, lead to high blood pressure, heart disease and diabetes." Zeller played a recording of noise similar to that produced by a
compressor for members of the Planning Commission.
"This is noise pollution. The Special Use Permit totally lacks an enforcement mechanism."
Citing limitations in the Virginia Department of Environmental Quality permits, BREDL community organizer Michael James-Deramo said, "An air permit issued by the state does not protect public health." He continued, "Buckingham County has a legal responsibility to safeguard residents."
Pointing to the lack of oversight over Dominion by state regulators, James-Deramo cited a gas venting incident at a compressor in Loudoun County, saying, "Over one hundred emergency calls were made with dozens of evacuations after Dominion failed to adequately alert the public." He concluded, "Dominion cannot be trusted and they have compromised the DEQ. It is up to the county Planning Commission and Board of Supervisors to ensure their county's protection."
Many other individuals spoke at the public hearing, which was a continuation of the first public hearing on the special use permit held on September 26th. If approved, the 57,000 horsepower compressor station would move natural gas along the proposed Atlantic Coast Pipeline.
Blue Ridge Environmental Defense League is a multi-state environmental education organization, incorporated in Virginia since 1992. The League was founded in 1984 in opposition to a proposed nuclear waste dump.