Lawry leads ODU past Florida International, 42-28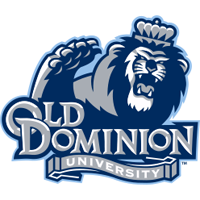 Ray Lawry rushed for 194 yards and three touchdowns to lead ODU over Florida International, 42-28, on Saturday afternoon at Foreman Field at S.B. Ballard Stadium.
Old Dominion (9-3, 7-1 C-USA) opened the scoring with a 22-yard Lawry run after Aaron Young recorded his third interception of the season on FIU's (4-8, 4-4 C-USA) first play from scrimmage.
The teams entered halftime deadlocked at 14-14 and FIU then opened the second half with a pick-six to take its only lead of the game at 21-14. However, ODU responded with 21 unanswered points to build a 21-point lead with 10 minutes remaining. The Panthers added a touchdown in the final minutes to close the final margin to 14.
Zach Pascal led the team in receiving with eight receptions for 101 yards and a touchdown and Jeremy Cox added 62 yards and a touchdown on the ground. David Washington went 9-of-17 for 141 yards and two touchdowns.
Oshane Ximines led the Monarch defense with six tackles, two sacks, three tackles for loss and a forced fumble. TJ Ricks added six tackles and a sack.
Overall, ODU outgained FIU, 521-232, and held the Panthers to just 97 yards rushing.
Notes: ODU honored its 15 seniors in a pregame ceremony: C.J. Bradshaw, Zach Pascal, David Washington, Anthony Wilson, Aaron Young, Richard Thomas, Shadow Williams, TJ Ricks, Joe Tillman, Rashaad Coward, Troy Butler, Tyler Fisher, Tyler Compton, Jude Brenya, Scott Wiggins … Aaron Young intercepted his third pass of the year on the first play of the game … It was the fourth interception of his career … Lawry's 22-yard touchdown run was the 38th of his career, breaking a tie withAntonio Vaughan for the career touchdown record … Zach Pascal's first quarter catch gives him a catch in all 48 games he's played in, the second longest streak in FBS … ODU lost a fumble on offense for the first time since the opening game against Hampton … ODU's multiple turnover game is just the second this season for the Monarchs (Charlotte) … Lawry is the first Monarch to record multiple 1,000 yard seasons … Lawry rushed for more than 100 yards for the 17th time in his career … Zach Pascalpassed Antonio Vaughan for the most career receptions in school history with 231.
Comments