Sports
Late field goal sinks ODU: Florida Atlantic wins, 33-31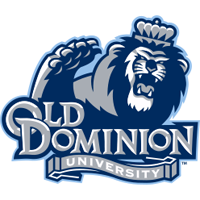 Shuler Bentley and Zach Pascal connected for three touchdowns, but Old Dominion fell to Florida Atlantic, 33-31, on a late field goal on Saturday at Foreman Field at S.B. Ballard Stadium.
Looking for options to bet online from FL? Look at our guide about Florida sports betting.
Old Dominion (5-7, 3-5) overcame a 24-3 first-half deficit and led 31-27 entering the fourth quarter. However, Florida Alantic (3-9, 3-5) used two field goals by Greg Joseph, including one with 5:26 remaining, to pull out the victory in a back-and-forth contest.
The Monarchs had one last shot to take the lead with under a minute remaining, but the FAU defense forced four straight incompletions and Old Dominion would turn the ball over on downs.
ODU took the 31-27 lead with 4:16 to play in the third quarter on a 15-yard touchdown pass from Bentley to Pascal, their third of the game.
After a pair of punts, FAU kicker Greg Joseph kicked a 48-yard field goal to pull the Owls within one at 31-30, and after a Trey Hendrickson sack forced fumble that FAU recovered, Joseph kicked a 29-yard field goal with 5:26 left in the fourth quarter that proved to be the game-winner.
Trailing 24-10 at halftime, ODU stopped the Owls in the first third quarter possession and drove 68 yards in five plays as Shuler Bentley rushed for a 26-yard touchdown to pull the Monarchs within seven at 24-17. Joseph kicked a 30-yard field goal to push FAU's lead to 27-17 but the Monarchs came right back as Bentley hit Pascal for a 49-yard touchdown pass and then the 15-yarder to put the Monarchs on top 31-27.
Florida Atlantic took the first lead of the game with a nine play, 54-yard drive culminated with a two-yard touchdown run from Jay Warren.
The Monarchs got on the board with a 43-yard field goal from Chris Kirtley on the following drive. Shuler Bentey connected with Eri'Reon Hayes for a 16-yard pass and hit Ray Lawry on a 3rd and 10 for a 16 yard pass to lead to the field goal.
FAU extended their lead to 14-3 late in the first quarter with a six play, 55-yard drive capped by a 15-yard run from Marcus Clark.
The Owls pressed the lead to 17-3 with a 21-yard field goal from Greg Joseph. FAU had a first and goal at the one but the Monarchs knocked Jay Warren for a loss of eight on the first play to set the Owls back and force a field goal.
Florida Atlantic tacked on another score before halftime with a one-yard plunge from Jaquez Johnson to cap a 10 play, 53 yard drive.
ODU made the halftime score 24-10 with a 45-yard touchdown pass from Bentley to Pascal. ODU drove 75 yards in just four plays to get on the board just before halftime.
Bentley completed 24 of his 42 pass attempts for 287 yards and three touchdowns, and also added 54 yards and one touchdown on the ground. Pascal was Bentley's top target on the day, hauling in eight receptions for 163 yards and three touchdowns. His three scores tied the ODU individual game record.
Defensively, the Monarchs were led by Fellonte Misher and TJ Ricks. Misher finished the game with a career-high 15 tackles and one interception, while Ricks tallied 14 tackles, one interception and one sack.
NOTES: ODU game captains were Connor Mewbourne, Poncho Barnwell, Martez Simpson and Aquante Thornton … Today's sellout is the 48th straight in school history … Chris Kirtley made his sixth-straight field goal with his 43-yard kick in the first quarter … With three first quarter TJ Ricks set the ODU single-season record in tackles; He finished the season with 123 tackles … Ricks recorded his first career interception in the second quarter … He is second on the team with eight pass breakups … Zach Pascal broke a tie with Larry Pinkard for third on ODU's all-time receiving list with 168 receptions … Pascal's three touchdown grabs ties the single-game record for receiving touchdowns with three … Shuler Bentley's 26 yard touchdown run was the longest run of his career and the second touchdown of his career … TJ Ricks had his sixth double-digit tackle game of the season while Fellonte Misher had his fourth of the year … Eri'Reon Hayes made a career-high three receptions for the Monarchs … Pascal's 163 receiving yards is his fifth 100-yard receiving game of the season and eighth of his career … Bentley's 24 completions and 287 passing yards are both career highs … Bentley's 18 rushing yards are also career-highs … Fellonte Misher's 15 tackles were a career-high. He finishes his career second in school history with 298 tackles … TJ Ricks had 14 tackles and is fourth in school history with 221 tackles … Chris Kirtley's field goal in the first quarter was his sixth-consecutive make … Ray Lawry finishes the year with a school record 1,136 rushing yards.