Sports
Last-second field goal lifts ODU to 38-35 win over Florida International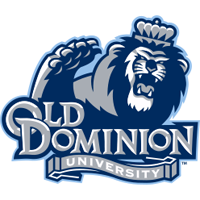 Satchel Ziffer kicked a 28-yard field goal with no time left to lift Old Dominion University football to a dramatic 38-35 victory over FIU Saturday evening at Foreman Field at S.B. Ballard Stadium.
With the score tied at 35 following a Ray Lawry two-yard touchdown plunge, FIU's Alex McGough tried to throw a shovel pass but it was deflected by the receiver and Fellonte Misher made a diving interception to give ODU the ball at the FIU 33.
Taylor Heinicke completed a quick pass to Zach Pascal for two yards and then hit Pascal with a 24-yarder down the right sideline to put ODU at the seven yardline.  Heinicke centered the ball in the middle before Ziffer drilled his first career field goal.
ODU led 21-10 at the break but the Panthers started the second half with a 57-yard touchdown pass from McGough to Maxwell to cut the score to 21-17 and then a seven-yard pass from McGough to Jonnu Smith for a 24-21 FIU lead.
FIU recovered a Ray Lawry fumble and converted with a 41-yard Austin Taylor field goal but Heinicke hit Pascal with a one-yard touchdown pass to give ODU a 28-27 lead.
The Panthers came right back with a 26-yard Anthon Samuel touchdown run and converted a two-point play for a 35-28 lead.
Following two-straight defensive stops by the Monarch defense, Heinicke led ODU 65-yards capped by Lawry's two-yard run to tie the score.  On third and 14 Heinicke hit Nick England for 11-yard and then on fourth and three lobbed a pass to Gerard Johnson that he caught just before it hit the ground for 30-yards to the two to set up Lawry's 14th touchdown of the year and to tie the game at 35.
Alex McGough scored on a two-yard run to cap a 16 play, 80-yard drive that saw the Panthers go 3-for-3 on third down.  McGough ran for 38 yards on the drive as 71-of the-80 yards came on the ground.
The Monarchs tied the score at seven with a Heinicke one-yard touchdown run on fourth and goal at the one.  ODU ran for 37-yards on the drive and used the help of three FIU penalties, including a pass interference and personal foul.
Old Dominion took a 14-7 lead early in the second quarter as Ray Lawry burst through the middle for a 34-yard score to cap a six play, 77-yard drive.
ODU took a 21-7 lead with a 99-yard touchdown drive after forcing an FIU punt.  Heinicke hit Antonio Vaughan for a 74-yard touchdown pass, the longest play of the season.  The drive is the longest in ODU history, surpassing a 98-yard drive in 2012 against New Hampshire.  On third and three from the Monarch eight, Heinicke hit Vaughan for 12 yards to keep the drive alive.
Notes – Ray Lawry's 14 rushing touchdowns is the second most in school history only to Thomas DeMarco's 17 in 2009 …  Heinicke's 74-yard touchdown pass to Antonio Vaughan was the longest play of the season and second longest of Vaughan's career … With his five first half rushes, Taylor Heinicke is now first in school history with 350 rushing attempts …  Antonio Vaughan went over 100 receiving yards for the third time this season and 11th time in his career …Heinicke's 315 passing yards gives him 25 career 300-yard passing games … Antonio Vaughan's 140-receiving yards was his 11th career 100-yard receiving game … Fellonte Misher's fourth quarter INT was his second of the season and 14th of his career … TJ Ricks registered a career-best 14 tackles … Ray Lawry recorded his fourth 100-yard rushing game in the last five games and his second highest total with 142 … The win is the 50th in program history since ODU restarted football in 2009.