Labor Day Weekend is here: Gas prices still inching up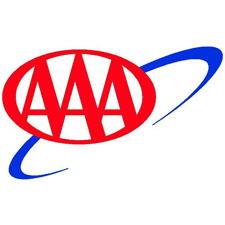 According to a AAA survey, 55 percent of Americans say they are more likely to take a road trip this year because of lower gas prices. No doubt, many of them will be hitting the road for this last long week of summer.
Today's national average price of $2.22 per gallon is an increase of one penny per gallon compared to one week ago, nine cents per gallon compared to one month ago but 23 cents less than last year.
CURRENT AND PAST GAS PRICE AVERAGES
Regular Unleaded Gasoline (*indicates record high)
9/2/2016

Week Ago

8/26/16

Year Ago

9/2/2015

National
$2.22
$2.21
$2.45
Virginia
$2.03
$2.00
$2.19
Charlottesville
$2.02
$1.97
$2.10
Norfolk Area
$2.01
$1.99
$2.18
Richmond
$2.00
$1.97
$2.16
Roanoke
$2.03
$2.01
$2.07
Crude Oil

$43.16 per barrel

(Thursday 9/1/16 close)

$47.33 per barrel

(Thursday 8/25/16 close)

$46.25 per barrel

(9/2/15)
While pump prices have seen slight increases in the past few weeks due to higher crude oil prices, refinery issues in the Gulf Coast, and tropical weather systems moving into the Gulf of Mexico, drivers are on track to pay the lowest Labor Day gas prices since 2004.
The Oil Price Information Service (OPIS) projects that Americans will purchase about 400-million gallons of gasoline each day over Labor Day weekend, at an aggregate cost of about $880-million per day.
At the close of Thursday's formal trading session on the NYMEX, West Texas Intermediate (WTI) closed down $4.17 cents from last week to settle at $43.16 per barrel. Market watchers continue to look for any signs that the Organization of Petroleum Exporting Countries (OPEC) may consider an agreement that would limit production in an effort to influence prices higher. Members of OPEC are due to meet informally in late September but there are few expectations of any real meaningful agreement and the market may not see any changes impacting the cost of crude oil until the meeting has commenced.
"Despite the recent increases we have seen in gas prices, motorists are poised to pay the lowest price for the Labor Day holiday in twelve years, maintaining the trend that has been consistent with the other major holidays this summer," said Tammy Arnette, Senior Public Affairs Specialist for AAA Mid-Atlantic.
Comments