Sports
Keys to the Game: Why the Steelers came up short in 17-14 loss to New England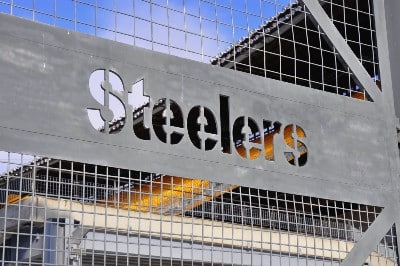 The Pittsburgh Steelers wasted a chance to move to 2-0, losing 17-14 at home on Sunday against the New England Patriots. Pittsburgh had just two field goals through the first three quarters and could not find the Week 1 magic they showed against the Bengals.
Why the Patriots won
Thanks to a bit of luck, really. Sure, they had 376 yards of total offense, but they scored just one touchdown from three red zone trips. Add on the seven penalties, and it was a sloppy game where they really could have lost had the defense not made some big stops.
Why Pittsburgh lost
The pass defense was awful. They gave up 7.2 yards per pass. New England was 9-for-17 on third down, converting numerous third downs that just weren't defended well. They did force a turnover, but the team gave up two turnovers themselves. Just a sloppy showing.
Game-changing moment
QB Mac Jones hit Nelson Agholor on a beautiful 44-yard touchdown pass late in the first half as the receiver scooped it from in front of the defensive back. It made it 10-3 and gave New England all of the momentum in the second half. It wasn't the cushion they needed to win, but it allowed a bit of separation before they slammed the door shut in the third quarter.
Jones went 21-for-35 for 252 yards with a touchdown and an interception.
Player of the game
Agholor. He caught six catches for 110 yards and a touchdown, catching every single target jones through his way.
Key statistic
168 passing yards. That is how many passing yards Steelers QB Mitchell Trubisky had on the day on his 21 competitions. He lacked accuracy when going deep, he missed some simple throws, and those are all opportunities where they could have kept a drive going and who knows what would have happened.
What's next
The Patriots (1-0) host the Ravens on Sunday at 1 p.m. The Steelers face the Browns on Thursday night at 8:15 p.m.