Top News
Ken Plum: Vote no on right to work ballot question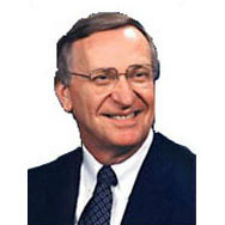 Since 1947 the Code of Virginia has provided that any agreement or combination between an employer and a labor union or labor organization whereby (i) nonmembers of the union or organization can be denied employment, (ii) membership in the union or organization is made a condition of employment or continuation of employment by the employer, or (iii) the union or organization acquires an employment monopoly in any such enterprise is against public policy and illegal.
On the ballot on Election Day, November 8, is constitutional amendment question one that would put this provision of law into the constitution. There are 26 states including Virginia that have such a provision in their constitution or in their laws. Why would Virginia need to have these provisions in its constitution as well as in the Code?
The answer is a political one. The conservative Tea Party members of the legislature are seeking one more opportunity to demonstrate to their base just how anti-labor union they are. While they term this amendment "right to work," its effect on workers is anything but a right. It gives employers more opportunity to deny workers access to a union or professional organization like a teacher's or firefighter's association. It allows some workers to gain the benefits of the work of the union or organization without contributing to it as the members do.
Virginia already has the 43rd lowest rate of unionization among workers in the 50 states at 5.4 percent. The number of unionized workers has been declining over recent decades. While professional associations for doctors, lawyers, CPA's, and chambers of commerce and other groups have been given almost free rein in how they organize, this amendment is aimed to curtail activities and growth among persons who belong to teacher, firefighter, police, and factory worker unions and associations. Current law and the proposed amendment are not uniform in the way different labor organizations are treated, and I believe these differences contribute to the widening gap in the labor force in pay and benefits.
Amendments to the Virginia Constitution are proposed in the General Assembly where they must pass with a majority of members voting for them. Once passed, they must be considered by a subsequent session of the General Assembly after there has been an election for members. There were no convincing arguments put forth during the debate as to why the amendment was necessary. Everyone watching the process recognized it for the political purposes it served. I voted against this amendment both times it was before the legislature. I plan to vote against it on Election Day on November 8, and I hope you will join me.
A second proposed amendment to the constitution will also be on the ballot. It would authorize the General Assembly to enact a law that would allow localities to exempt from real property taxation the real property of the surviving spouse of any law-enforcement officer, firefighter, search and rescue personnel, or emergency services personnel who is killed in the line of duty. I support this amendment and hope that you will vote for it as well.
Ken Plum is a member of the Virginia House of Delegates.