Karen Kwiatkowski: America First? Not for Mr. Goodlatte!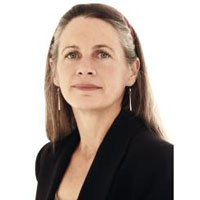 On Dec. 31st, the U.S. federal debt reached an all time record of $15,222,940,045,451.09.  The U.S. debt is now at a Greece-busting 100.3 percent of GDP. $15.2 trillion is more than the annual value of the entire U.S. economy.
Sixth District Virginians can thank Bob Goodlatte for this situation, created by the idiotically titled Budget Control Act of 2011.  He voted for it, even as the majority of Americans were adamantly opposed to more unnecessary borrowing.  We can also thank Mr. Goodlatte for his lack of interest in serious spending cuts since then.
Bob's vote to borrow $2.4 trillion more in July created a surprising new process for future debt ceiling increases.  Here's how it works.
The federal debt ceiling may now be raised if one of three things happens: (1) Congress votes but doesn't adopt a resolution of disapproval, (2) Congress fails to override a veto of a resolution of disapproval, or (3) Congress doesn't consider a resolution of disapproval within the 15-day window provided in the Budget Control Act.
Obama has already requested his next inevitable trillion – $1.1 trillion to be exact?  Want to know when he did it?  Wait for it…..wait for it…..Boom!   Given that the House is in recess until Jan. 17th,  Obama requested more borrowed and printed money on Dec. 30th.  Unless the House comes back early, arriving hot to oppose this latest borrowing, the spending and borrowing will continue.
To put America first means to fundamentally to balance the books.  To put America first means to never accept a lifetime of debt-slavery for her citizens, and her unborn children.
In 2012, Obama couldn't ask for a better friend than the 10-term compromiser Bob Goodlatte and his big-spending pals in Washington.
Karen Kwiatkowski, a Mount Jackson cattle farmer and veteran, is challenging Bob Goodlatte in the Sixth District Republican congressional primary on June 12.