Kaine, colleagues call on FTC to protect consumers in response to Equifax breach
In response to the Equifax breach, U.S. Senator Tim Kaine today called on the Federal Trade Commission to outline specific actions being taken to ensure consumers do not fall victim to a second round of attacks on their personal information.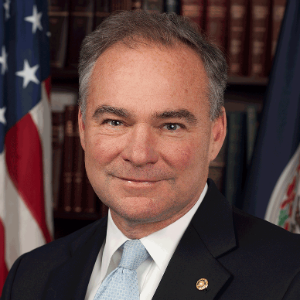 In the letter to Acting Chairman of the FTC Maureen Ohlhausen, Kaine, joined by Senators Bob Menendez (D-NJ), Dianne Feinstein (D-CA), Jack Reed (D-RI), and Ron Wyden (D-OR), expressed concern over the breach that exposed the personally identifiable information of more than 143 million people.
"With more than half of the U.S. adult population exposed and vulnerable to identity theft, criminals have an extensive range of potential victims, and the FTC has a critical role to play to protect consumers from additional harm," the Senators wrote. "The internet presents a formidable obstacle to law enforcement, with new bad actors constantly replacing those who have been apprehended. Nonetheless, we have a responsibility to do everything within our power to remain vigilant and prevent harm wherever possible."
The Senators also expressed concern about Equifax's own diligence in vetting after it tweeted links to a fake website in response to consumer requests for information and assistance in the aftermath of the data breach.
The letter poses five specific questions to the Acting FTC Chairman:
1.    To what extent, if at all, is the FTC tracking Equifax frauds and scams?  Is FTC tracking this information in conjunction with any other federal agencies?
2.    What steps is the FTC taking to combat Equifax scammers? Please be specific as to how resources are being deployed to combat both internet and phone scams.
3.    What steps is FTC taking to educate consumers and ensure they do not fall prey to frauds and scams related to the Equifax data breach?
4.    Is the FTC working with all three of the major consumer reporting agencies to identify, report, and interdict these frauds and scams? Please be specific as to what steps are being taken.
5.    Does the FTC have sufficient authority and/or resources to effectively combat these frauds and scams? If not, what else is needed?
Comments