Josh Winder leads VMI preseason All-SoCon baseball honorees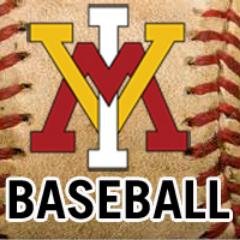 Josh Winder was named Preseason Pitcher of the Year, while Matt Pita also captured Preseason First Team All-SoCon honors in the balloting results announced Thursday afternoon by the conference. Collin Fleischer (1B) and Peyton Maddox (C) also joined their teammates as honorees by being named to the Second Team.
With four selections, the Keydets equal Samford for the second-most among any SoCon team, trailing only UNCG's five (all First Team).
Winder leads the way by becoming the first VMI pitcher to be named to the league's preseason First Team squad since the Keydets returned to the league. He does so after a season that saw him be named to the All-SoCon second team and set the school record for innings pitched (107 2/3) and strikeouts. Winder had six games in which he struck out 10 or more batters and was named the Collegiate Baseball National Player of the Week after throwing a complete game, three-hit shutout against Samford. He is among the top five returning pitchers – from last season – in Division I in strikeouts.
Pita earned the First Team honor despite missing 17 games due to injury in 2017. In 41 games, he hit .364 with 18 extra-base hits, including seven home runs, and slugged a robust .583, third on the ballclub. Pita's career slugging percentage (.588) is second among returning players in the league (minimum 250 AB), trailing only Dillon Stewart of UNCG.
Fleischer earns Second Team preseason honors for the second straight year after a season that saw him go deep 17 times, tied for the league lead. Fleischer is six home runs away from setting a new school record, and enters the year with the second-most career home runs in the SoCon, trailing only Austin Edens of Samford.
Maddox returns for his final season after forgoing signing with the San Francisco Giants after being drafted in June. He was tied for fifth in the league in doubles last season (16), and hit .291 with eight home runs overall. Maddox's return will continue a startling Keydet stat – since the start of the 2014 season, only 15 of VMI's 213 games (7%) have seen someone besides Maddox or his predecessor, Matt Winn, start behind the plate.
The Keydets were voted tied for seventh (coaches) and eighth (media) in the two preseason polls, with UNCG and Mercer sharing the preseason #1 spot in the coaches selection and Mercer having it outright in the media poll.