JMU Percussion Ensemble members to perform with So Percussion at Forbes Center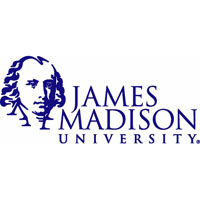 Several students in the JMU Percussion Ensemble will have the opportunity to play a number with So Percussion during its performance on Friday, January 19 at 8 pm at the Forbes Center for the Performing Arts at James Madison University.
According to JMU Percussion Ensemble director Casey Cangelosi, students will workshop a piece with So Percussion and then perform it with the group during Friday's evening concert. The piece, titled Amid the Noise by So Percussion founding member Jason Treuting, is "a wonderful exercise in creative composition, performance flexibility and improvisation," says Cangelosi. "We are so happy for the unique and fortunate opportunity to work with So Percussion."
Hailed by The Cincinnati Enquirer as "rock stars of the percussion world," So Percussion is pushing its voice to the forefront of American musical culture with innovative multi-genre original productions and sensational interpretations of modern classics. Since its founding in 1999, So Percussion has amassed a body of work that includes over 20 albums, a dizzying array of collaborative projects, and a steady output of its own music.
So Percussion has appeared at Carnegie Hall, Lincoln Center, the Brooklyn Academy of Music, Stanford Live, and Texas Performing Arts. In addition, a recent residency at London's Barbican Centre, as well as tours to Western Europe, South America, Russia and Australia, have brought the group international acclaim.
The JMU Percussion Ensemble consists of nearly 30 students and has performed throughout the East Coast, including concerts at the Virginia Music Educators Association Convention and Virginia Days of Percussion. They were selected to perform a feature concert at the Percussive Arts Society International Convention in Philadelphia. Most recently, the ensemble created two podcast videos featured on the VicFirth website, and toured Virginia, West Virginia, Maryland and Pennsylvania.
Tickets to So Percussion are $32-$34. For tickets, visit www.jmuforbescenter.com or call the Forbes Center Box Office at (540) 568-7000. Contact Jen Kulju, public relations coordinator at the Forbes Center, at (540) 568-4394 or by email at [email protected] for further information. You can also visit www.sopercussion.com.