Jim Acosta to present JMU's next Madison Vision Series Lecture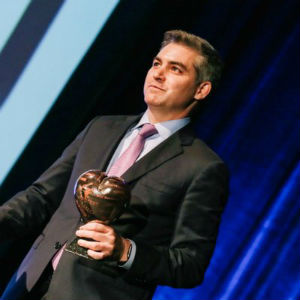 Jim Acosta, CNN's senior White House correspondent, will present the next Madison Vision Series lecture at 3:30 p.m. on Thursday, April 5 in the Forbes Center Concert Hall. The event is free and open to the public.
Acosta currently covers the Trump administration and previously covered the Obama administration from the White House and around the world. He regularly covers presidential press conferences, visits by heads of states, and issues impacting the Executive Branch of the federal government.
Acosta graduated cum laude from James Madison University with a bachelor's degree in mass communications and a minor in political science.
To learn more about Acosta and the Madison Vision Series, visit www.jmu.edu/events/president/2018/04/MVS-Acosta.shtml.