How did Jesse Matthew fly under the radar for so long?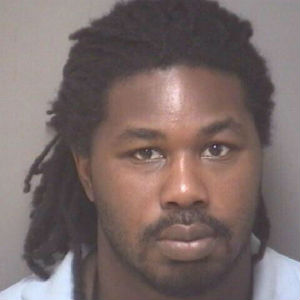 We already knew that Jesse Matthew, in jail in connection with the Sept.13 disappearance of second-year UVA student Hannah Graham, has been connected to the 2009 disappearance and murder of Virginia Tech student Morgan Harrington, the 2005 sexual assault of a woman in Fairfax and had been investigated for a 2002 sexual assault while a member of the football team at Liberty University.
Now we know that Matthew had also been investigated for a reported sexual assault in 2003 while he was a member of the football team at Christopher Newport University that led to him leaving that school.
Charges were not brought in the CNU case or in the case at Liberty, which also led to Matthew's departure from school.
Investigators are now scurrying to learn if Matthew had anything to do with a series of unsolved disappearances of women in the Charlottesville-Central Virginia region dating back several years, even as the search continues for clues as to the whereabouts of Graham, who went missing in the early-morning hours of Sept. 13 after last being seen with Matthews on video surveillance cameras and eyewitnesses on the Downtown Mall in Charlottesville.
The whereabouts of Graham are at the top of the long list of unanswered questions surrounding Matthew. Competing for attention at the top is, How did this guy stay under the radar for so long given how many touches he'd already had with the law?
The strong suspicion at this stage is that Matthew is a serial killer responsible for a long string of sexual assaults and murders dating back more than a decade, though we are far from having anything definitive on that and won't likely for some time, with the focus now on Graham and then establishing details surrounding the Harrington case to buttress the forensic link there.
At this stage, though, it's not extrapolating too much to opine that Matthew was given a series of free passes, first as a former high-school football star good enough to earn a scholarship at Liberty University, whose football program is one of the better ones in I-AA football, and then after bouncing out of there following the first sexual assault allegations landing at Christopher Newport, whose Division III football program is among the tops in Virginia and a perennial playoff contender.
He then found work as a taxi driver in Charlottesville, which we may learn later on provided him with opportunities to prey on victims, as stories begin to emerge about Matthew offering rides to UVA coeds in his cab after-hours, then ended up most recently working as a nursing assistant at the UVA Medical Center and as a volunteer assistant football coach at Covenant School, putting him in positions of some authority among additional populations.
How he operated so openly in the face of the public attention on the Harrington case, in particular, is nothing short of remarkable, in many respects. One way to profile the perpetrator in the Harrington case, who had evaded capture or even any speculation as to identity, would have been to suggest that the person responsible was exceedingly clever, calculating and restrained, choosing targets carefully and covering his tracks even more so, to avoid rousing suspicions among co-workers, family, friends and the rest.
To some degree, you can see some evidence of the choosing targets carefully aspect to the profile: in the cases of both Harrington and Graham, intoxicated college students separated from friends, you're talking about almost perfect prey for a sexual predator. And Matthew, as late as last week, had the support of family and friends to the point where some had begun publicly raising money for his legal defense, so convinced were they that he was being wrongly accused.
And yet we have to reconcile that with the cases at Liberty and Christopher Newport, and with eyewitness accounts of his brazen public actions the night of Sept. 13 on the Downtown Mall, where several women who had interactions with Matthew that night reported overtly aggressive behavior on the part of Matthew, play-wrestling, grab-handling and the like. That Matthew was not clever, calculating, anything of the sort, and that's why the man who has now been linked to a murder now almost five years old is in a jail cell accused of an abduction not even three weeks old.
– Column by Chris Graham
Comments