Jennifer Wexton to join congressional Gun Violence Prevention Task Force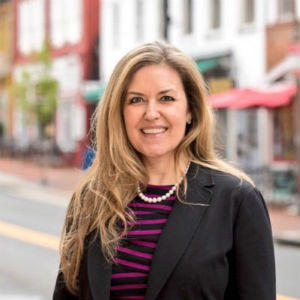 Gun Violence Prevention Task Force Chairman Mike Thompson (CA-05) announced that Member-Elect Jennifer Wexton (VA-10) has joined the Task Force for the 116th Congress.
"I am honored to be joining the Gun Violence Task Force," said Wexton, who was elected to represent Virginia's 10th District in Congress in the November mid-terms, and will take office in January. "Whether it's advocating for universal background checks, working to protect our kids and our communities from gun violence, or fighting for safeguards for victims of domestic violence, I am ready to get to work on day one to keep Americans safe."
"Jennifer has a proven track record of success in passing legislation to keep her communities safer from gun violence and I am proud to welcome her tenacity and ethos of hard work to the Task Force," said Chairman Thompson. "Her background and leadership on this issue will help us get to work the first day of the new Congress to pass legislation to help combat the gun violence epidemic."
Wexton is a strong advocate for gun violence prevention and has consistently fought for common sense legislation to keep our communities safe while also respecting the rights of responsible gun owners. In the State Senate, she helped pass legislation that prohibits domestic abusers from obtaining or possessing firearms, which has resulted in keeping hundreds of victims safer. She championed and voted for bills that would establish universal background checks and close the gun show loophole, ban bump stocks, mandate the reporting of lost and stolen firearms, and keep firearms out of the hands of domestic abusers and those convicted of stalking. She has fought against legislation that would loosen restrictions on who can obtain concealed carry permits.
Comments