Jennifer DeBruhl appointed director of Rail and Public Transportation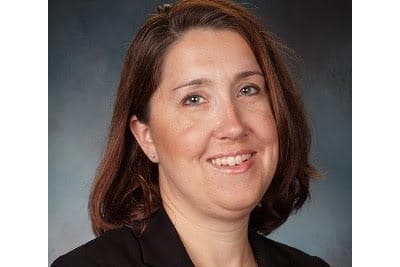 Jennifer DeBruhl has been appointed to director of the Virginia Department of Rail and Public Transportation. DeBruhl had been serving as acting director of the agency since March.
DeBruhl serves as a member of the Commonwealth Transportation Board, chair of the Virginia Passenger Rail Authority board, and as a board member for several transportation organizations around the Commonwealth.
DeBruhl joined DRPT in 2016 as the chief of public transportation following more than 20 years of distinguished public service to the transportation community, at the Virginia Department of Transportation and Federal Highway Administration.
"I have known Jennifer DeBruhl for over 10 years. She is an outstanding professional with a strong record of success," said Secretary of Transportation W. Sheppard Miller III. "I cannot think of anyone better suited to build upon the great foundation at DRPT as it works to help the public transportation and rail industries emerge from the COVID-19 pandemic stronger than before. That is why I am so pleased that she has accepted this position"
At DRPT, DeBruhl led the evaluation, assistance, and execution of public transportation, commuter assistance, and congestion management programs throughout the Commonwealth through times of significant change.
She played a significant role in implementing the reforms to Virginia's Making Efficient + Responsible Investments in Transit program to bring accountability and transparency to public transportation funding.
She was fundamental in implementing the Virginia Breeze intercity bus service in rural communities across the Commonwealth and spearheading the new transit ridership incentive program to expand regional connectivity and reduce barriers to transit use.
"I'm honored to be the next director of the Virginia Department of Rail and Public Transportation as the agency marks its 30th anniversary," said DeBruhl. "While the transit and rail industry has been challenged by COVID-19, Virginia has an opportunity to think about the best ways to serve residents moving forward, and I'm eager to work with our partners to find ways to improve. We'll be focusing on metrics, evaluation, innovation, and accountability to provide useful services to the Commonwealth."
DeBruhl has an undergraduate degree in urban studies, a master's degree in urban and regional planning, and a certificate in public management, all from Virginia Commonwealth University.
DRPT's mission is to improve the mobility of people and goods while expanding transportation choices in the Commonwealth through rail, public transportation, and commuter services.