Local
J.D. Vance wants people in bad marriages to stay together for the kids: A case study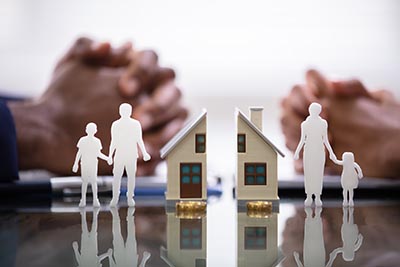 Quasi-celebrity Ohio Republican Senate candidate J.D. Vance thinks kids are better off if their moms and dads stay in bad marriages.
Maybe he should talk to kids whose moms and dads stayed in bad marriages.
"Maybe it worked out for the moms and dads, though I'm skeptical, but it really didn't work out for the kids in those marriages, and I think that's what we all should be honest about, because we've run this experiment in real time, and what we have is a lot of very, very real family dysfunction that's making our kids unhappy," Vance said in remarks at a talk last fall that were made public on Monday.
Vance, the author of Hillbilly Elegy, said his grandparents "had an incredibly chaotic relationship in a lot of ways, but they never got divorced – together to the end, 'til death do us part. That was a really important thing to my grandmother and my grandfather."
That's a nice story.
My own, not so nice.
My parents were 18 when they married, four months before I was born, and never got along – a fact that was obvious to me from an early age.
My mom wanted to go to college, and instead she got stuck with this kid – and I was always aware that my mom felt like she was stuck with me, and with the jerk who ran around on her and beat her and made her beg her parents for money to keep the lights on.
This was my happy childhood, until the day my mom, discovering the latest in his string of extramarital affairs, finally threw him out.
I was 13, just starting the eighth grade.
My response: freedom!
I mean, yeah, it left us dirt poor. We had already been on the Mendoza line in that respect, living in a trailer park, hand-me-down clothes, the rest, before my parents split, and mom ended up having to support us after the split on a succession of minimum-wage jobs, with only intermittent child support.
Abject poverty sucks, but the mental stress of living in a war zone is infinitely worse.
Maybe trying to tell people that they need to stay in bad relationships fits some folks' ideas for how other people should live their lives.
Me, I'm thinking, maybe people like my mom and dad shouldn't get married and have kids in the first place.
Too many people get married because they had sex that resulted in pregnancy, and they felt duty-bound.
Too many people have issues with sex ed in schools, with contraception, with abortion.
Hey, I get it. I'm here because irresponsible teens had a kid in 1972.
I'm also 50 years old, and I'm still damaged goods, and probably always will be.
I'm what happens when moms and dads stay in bad marriages.
Maybe let's cut it with putting peer-pressure on people who aren't good for each other and certainly aren't good together for their kids just because that makes us feel like that's how things are supposed to work.