Is electronic journalism surpassing television journalism today?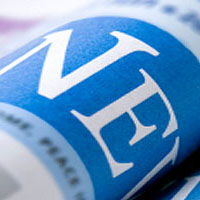 We live in the age of television, but not that of television news. Television entertainment is slowly coming to terms with the fact that the best programs rely on social shares and mobile viewership. Television news, on the other hand, only reaches a shrinking number of the old population, whose media habits are different from the rest of the population, and especially those that have been brought up with digital media.
Technological developments and the ever-changing audience preferences have shifted the focus from traditional tv news to electronic journalism and consequently a decline in TV news viewership. For a fact, major television channels still manage to pull massive crowds. However, their audience is continually being eroded, and aging as digital media forms pick up younger viewers who are increasingly turning away from traditional TV news.
What is happening to TV news?
Technology is in itself the most significant challenge to television journalism. Digital media continues to take away the role played by television news as the most valued and trusted source of news. Well, the full implications of the shift from traditional television viewership might not be felt now, but the challenges posed by digital media remain imminent, and news providers have every reason to reinvent themselves.
The change among the younger generation is vital in the erosion of traditional television news and the rise of digital TV. As online video consumption continues, television providers are slowly coming to terms with this competition. Improved internet connectivity, superior gadgets (smartphones & laptops), along with the availability of various file compression format will indeed take this competition to the line.
Benefits of digital news
The main benefit of electronic journalism is that they are able to report news a lot faster than televisions. Whenever a video about some developments across the globe is shared, it goes viral in a matter of minutes.
Another benefit of digital journalism is that the audience remains updated whenever something worth reporting pops up. Those that rely on television are compelled to wait until new time to learn something news as far as the TV station is concerned.
One final benefit of Electronic Journalism over regular television broadcasting is that it saves you a lot of time and money. You do not have to pay for any TV plans, and you can access any news with a few clicks on the mouse.
Who else will benefit from these developments?
As it stands, it remains clear that the digital generations are the primary beneficiaries of digital journalism. Other beneficiaries of this development include legacy broadcasters, third-party platform providers like YouTube, new online video startups, and video on demand service providers. Those that are fast at grabbing opportunities that come their way will undoubtedly be quick to sharpen their photography skills and invest in essentials like Lightroom presets as they strive to tap into this niche market for digital news.
Television news will continue to reach millions for years to come via normal bulletins and 24-hour news channels. However, electronic or digital journalism is rapidly catching up, and this is evidenced by the decline in television news viewing at a time where generational differences are more pronounced.
Comments