Top News
ICMA joins DOE's Better Communities Alliance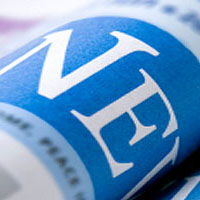 Announced by the White House during Smart Cities Week, the U.S. Department of Energy is launching the Better Communities Alliance (BCA), a groundbreaking collaborative effort among local governments, philanthropies, nonprofit organizations, and leading private companies to accelerate local clean energy progress and leadership across the country. ICMA is one of 60 partners and affiliates joining and announcing their commitments today.
"ICMA is excited to be a part of this collaborative effort and to encourage further involvement from our 11,000+ members working in cities and counties," said ICMA Executive Director Bob O'Neill. "We look forward to supporting the Department of Energy in growing the list of engaged local governments."
With 87 percent of total U.S. energy to be consumed in cities by 2030, America's local governments are stepping up to the challenge. Through the BCA, city and county leaders are making commitments to reduce the wasted energy in homes and buildings, expand renewable energy and sustainable transportation options for their residents and businesses, harness new energy-saving technologies, and invest in resilient power systems and community infrastructure.
"Cities and counties are already centers for clean energy innovation across the United States," said Franklin Orr, DOE's Under Secretary for Science and Energy. "Through the Better Communities Alliance, DOE is committed to further supporting America's local governments and working with leaders from the public and private sectors to deliver energy efficiency, renewable energy, and sustainable transportation solutions that create cleaner and more prosperous communities for millions of Americans."
As part of the Better Buildings Initiative, the BCA will support communities in achieving their clean energy goals and making them cleaner, healthier, smarter, and more economically competitive. In addition, the BCA will deliver new clean energy resources and technical assistance to local governments, and improve community access to DOE's existing clean energy expertise and resources. It will also create actionable dialogues and peer exchange between public and private partners to identify opportunities for collaboration and progress.
Thirty-four local governments serving 40 million Americans are committed to the BCA and working with DOE to accelerate local clean energy progress and bolster leadership. Local government partners will receive streamlined access to DOE clean energy resources, opportunities to apply for resources, access to forums for peer networking and expert dialogue, and federal recognition of clean energy achievements.
The participating cities and counties are:
Anchorage, Alaska
Atlanta, Georgia
Boston, Massachusetts
Boulder, Colorado
Broward County, Florida
Chattanooga, Tennessee
Chicago, Illinois
Chula Vista, California
Des Moines, Iowa
Dubuque, Iowa
Fort Worth, Texas
Huntington Beach, California
Kansas City, Missouri
Kauai County, Hawaii
King County, Washington
Knoxville, Tennessee
Los Angeles County, California
Miami-Dade County, Florida
Milwaukee, Wisconsin
Newark, New Jersey
New York, New York
Orlando, Florida
Philadelphia, Pennsylvania
Phoenix, Arizona
Portland, Oregon
Richmond, Virginia
Roanoke, Virginia
Rochester, New York
Salt Lake City, Utah
San Francisco, California
Seattle, Washington
Sonoma County, California
West Palm Beach, Florida
Will County, Illinois
The BCA is also partnering with 26 public and private organizations. BCA affiliates will help identify specific opportunities for collaboration with DOE and local governments. The full list of charter affiliates is below:
The Kresge Foundation
Energy Foundation
Surdna Foundation
The Solar Foundation
Governing Institute
Philips Lighting
C40 Cities Climate Leadership Group
National League of Cities
National Association of Counties
International City/County Management Association
National Association of State Energy Officials
Urban Sustainability Directors Network
Smart Cities Council
ICLEI USA – Local Governments for Sustainability
Arup
Hatch
Cityzenith
U.S. Green Building Council
Natural Resources Defense Council
Institute for Sustainable Communities
Emerald Cities Collaborative
Alliance to Save Energy
American Council for an Energy-Efficient Economy
Institute for Market Transformation
STAR Communities
Global Cool Cities Alliance
About ICMA
ICMA, the International City/County Management Association, advances professional local government worldwide. The organization's mission is to create excellence in local governance by developing and fostering professional management to build sustainable communities that improve people's lives. ICMA provides member support; publications; data and information; peer and results-oriented assistance; and training and professional development to more than 11,000 appointed city, town, and county leaders and other individuals and organizations throughout the world. To learn more, visit icma.org.
About the Better Communities Alliance
The Better Communities Alliance is part of the broader Better Buildings Initiative, which aims to make commercial, public, industrial, and residential buildings 20% more energy efficient over the next decade. Through Better Buildings, public and private sector organizations across the country are working together to share and replicate successful strategies to drive energy efficiency. This means saving billions of dollars on energy bills, reducing greenhouse gas emissions, and creating thousands of jobs.