Hundreds of Virginia residents going to work through LIUNA, community colleges pact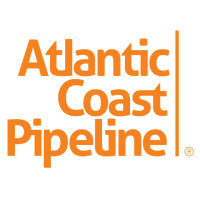 The Laborers' International Union of North America announced a partnership with the Virginia Community College System to recruit and train Virginia residents to work on the Atlantic Coast Pipeline project. The two organizations signed a Memorandum of Understanding outlining the details of the collaboration.
"This partnership reinforces LIUNA's commitment to recruit and train as many Virginia residents as possible to work on the Atlantic Coast Pipeline. This project is going to provide middle class wages and family health benefits to hundreds of our members across Virginia," said Dennis Martire, Vice President and Regional Manager of LIUNA Mid-Atlantic.
LIUNA Local Union 980, out of Roanoke, Va., will dispatch current LIUNA members who live on the pipeline route as well as new, local hires.
"Through our partnership with Virginia's community colleges, we intend to hire well over half of the Atlantic Coast Pipeline workforce from those who live in nearby communities," Martire added.
Pipeline workers will train at six Virginia community colleges, selected for their proximity to the pipeline route: Dabney S. Lancaster, Blue Ridge, Piedmont, Southside Virginia, Paul D. Camp, and Tidewater. Together, LIUNA and the colleges will recruit, screen, and train prospective workers.
"Virginia's Community Colleges are dedicated to providing workforce training opportunities to people throughout the commonwealth. This partnership is another opportunity for us to help connect Virginians with good-paying jobs," said Glenn DuBois, chancellor of Virginia's Community Colleges.
Training will provide local Virginia residents with the skills necessary for a range of pipeline work, including installing environmental control devices, performing ground clearing, coating and installing pipe, and restoring the right of way.
Ground preparation for the ACP began last weekend with some Virginia LIUNA members already dispatched to the project. As ground preparation continues and the project prepares for full construction in the spring, plans of a significant ramp up in workers starting in March is expected.
"Not only are Virginians proud to work on a project that will help reduce their state's carbon emissions and bring affordable, dependable energy to Virginia, but they want to work on the Atlantic Coast Pipeline because they know this opportunity will lead them to a promising career in the construction industry," said Martire.