How much should you expect to pay for dental implants in Toronto?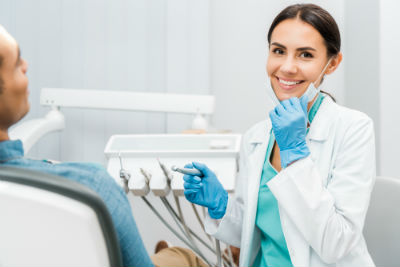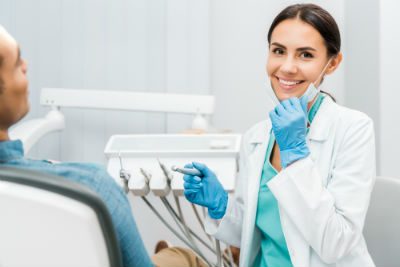 Dental implants are essentially metal frames or posts that are inserted into the jawbone beneath the gums. They replace the root of the natural tooth – allowing the dentist to mount artificial replacement teeth on top of them. The implant anchors the artificial replacement tooth in place – giving a comfortable feel while still looking natural. Dental implants are becoming a more common alternative to bridges, partials or complete dentures. Those who are in good health with enough bone in the jaw to support an implant may look at dental implants as a viable option for missing teeth.
How Much Do Dental Implants Cost?
For those who are curious about the cost of dental implants, it's important to note the value behind them. For instance, they may be more expensive up-front, but they don't need to be replaced the way other options do. When evaluating the cost, keep in mind there's no need to spend money on an ongoing basis to maintain dental implants compared to alternative treatments. Typically, an individual can expect to pay between $4000 – $4500 to replace a tooth. This includes:
Implant surgeons fee: This is the cost of material and additional procedures required to place the implant. Generally, this makes up a large portion of the overall cost – around $2500.
Dentists fee: This is the cost of planning treatment, ensuring the design and fit are optimal, and overall, ensuring the patient gets the best possible service to ensure a long-lasting treatment. Generally, this accounts for roughly $1000.
Laboratory fee: This is the cost of fabricating the crown or tooth that gets placed on top of the implant. The dentist typically gives direction to the laboratory so they can custom design and create the crown or tooth. Generally, this comes up to $1000.
Keep in mind, all of the fees above are based on industry averages in the area. This may differ from one dental clinic to another, but may be used as a starting point for budgeting purposes. Those looking into dental implants may come across more "cost-efficient" options, but it's vital to remember that some dental clinics don't include all of the up-front fees. If a cost seems too good to be true, ask for a complete breakdown so you know all of the fees are included in their advertised price.
How Do Dental Implants Work?
Dental implants are fused into the jawbone, which means they're able to provide stable support – keeping the artificial replacement teeth in place. They won't slip or shift around while eating, drinking or speaking. Typically, they feel much more natural compared to conventional dentures or bridges, especially if the individual has poor ridges, sore spots, and other oral health issues that make traditional options painful and uncomfortable. However, regular dental visits are essential to the long-term success of dental implants.
Similar to natural teeth, artificial replacement teeth need to be kept clean with proper oral health measures, such as brushing twice a day and flossing on a regular basis. The dentist will show the individual exactly how to clean the implants properly, in order to minimize the risk of issues going forward. When proper care is done, implants will last a lifetime.
What Are the Benefits of Dental Implants?
Dental implants are known to have a success rate of up to 98% as long as they're placed in the jaw properly. This is a huge benefit to the individual who is looking for an alternative to traditional options. There are many other benefits to dental implants, including:
Enhanced appearance: The individual is able to feel confident knowing their dental implants look and feel like natural teeth. They don't have to worry about being self-conscious due to missing teeth.
Improved ability to speak: Whether someone has poor-fitting dentures or missing teeth, speaking can become quite difficult in terms of pronouncing certain words. Dental implants make it easy as they act like natural teeth.
Simplified ability to eat: Similar to above, poor-fitting dentures or missing teeth can make it hard to eat properly. Dental implants, on the other hand, let the individual eat their favourite foods without any trouble.
Greater comfort: Dental implants are incredibly secure – becoming part of the rest of your mouth. This means they're comfortable and most people report barely feeling them once they're installed.
Increased oral health: While a tooth-supported bridge requires reducing other teeth, dental implants don't. Instead, there is no need to alter any teeth in your mouth, which means your long-term oral health is greatly increased.
Enhanced durability: Dental implants are incredibly durable and will last many years, and in most cases, an entire lifetime, as long as they're taken care of properly. This gives the individual greater peace of mind.
Lastly, dental implants don't need to be removed and/or adhered to the mouth in any sort of embarrassing way. They're incredibly convenient compared to removable dentures, which can be a hassle to remove, clean, and place back into the mouth.