Historian Charles Dew to speak at W&L Founders Day/ODK Convocation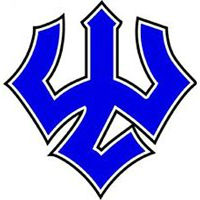 Charles Dew, Ephraim Williams Professor of American History at Williams College, will be the featured speaker at Washington and Lee University's Founders Day/Omicron Delta Kappa Convocation on Jan. 18, at 5 p.m. in Lee Chapel.
Dew's speech is titled: "The Making, and Unmaking, of a Racist." The talk is free and open to the public and the program will also be broadcast live online.
Dew's address will precede the induction of undergraduate students, law students and honorary initiates into membership in Omicron Delta Kappa, the national leadership honor society for college students, faculty, staff, and administrators, founded in 1914 at Washington and Lee. The University Singers will perform.
Dew has taught at the Williams College since 1977. He is a nationally recognized scholar of the American South, the Civil War, American slavery and the Reconstruction period, and he has taught generations of students in his classes at Williams over the past forty years.
"Charles Dew is a prime example of the teacher-scholar and a courageous writer who focuses on the most searing tensions in the American past and present," said Marc Conner, provost at Washington and Lee.
The author of multiple publications, his first book, "Ironmaker to the Confederacy: Joseph R. Anderson and the Tredegar Iron Works" (1966), received the Fletcher Pratt Award for the finest book on the Civil War published in that year. His second book, "Bond of Iron: Master and Slave at Buffalo Forge" (1994), was a finalist for the Lincoln Prize and was selected by the New York Times Book Review as a notable book of the year.
In 2016, Dew published "The Making of a Racist: A Southerner Reflects on Family, History, and the Slave Trade."
"This searching book looks at Dew's own life and upbringing in the American South, and how that upbringing was shaped by the Jim Crow culture that was all around him," said Conner. "Dew chronicles his gradual awakening to the influence of the racism that surrounded him and his eventual rejection of that racism and his commitment to studying and teaching the reality of the American south and its history."
ODK has more than 285 active circles, or chapters, at colleges and universities across the country. Headquartered in Lexington, Virginia, ODK awards annual scholarships and leadership-development initiative grants and holds a national day of service each April. Individual circles conduct additional leadership-development activities.