Hillcats shut out Keys in series finale
Aaron Civale only allowed four baserunners while striking out eight batters in seven innings to lead the way for Lynchburg in a 3-0 shutout against Frederick Monday night.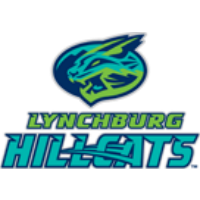 The right-hander began the game with three perfect innings and fanned four during that time. Civale allowed a leadoff single toJay Gonzalez in the fourth but worked around it with a pair of strikeouts. Civale only needed 85 pitches and did not walk anyone before turning the ball over to the bullpen. Jared Robinson recorded the first out of the eighth inning, but Frederick loaded the bases on the combination of a hit and two walks.
Dominic DeMasi entered and induced a 6-4-3 double play from Ryan Mountcastle to escape without allowing any runners to score. DeMasi used another double play to work a scoreless ninth and convert his second save of the year. It completed the Hillcats' sixth shutout of the season and the team's second in four days at Frederick.
Offensively, the Hillcats had 12 hits, including four in the fifth inning to plate the first two runs of the contest. Yonathan Mendoza, Anthony Miller, and Jodd Carter opened the stanza with three consecutive singles. Carter's hit drove in Mendoza to give Lynchburg a 1-0 lead. Two batters later, Ka'ai Tom singled home Carter to make it 2-0.
In the sixth inning, Mendoza laid down a bunt single toward third base and advanced on a throwing error. He moved to third on a wild pitch before Carter knocked him in for the second time in as many innings. Mendoza finished the game 3-4 to raise his batting average to a season-best .304.
Lynchburg opens a six-game homestand Tuesday at 6:30 p.m. Gates will open at a special time of 5 p.m., and there will be postgame fireworks for the 4th of July. Triston McKenzie (6-4, 3.16) will start for Lynchburg. The game can be heard live atwww.lynchburg-hillcats.com with pre-game coverage beginning at 6:20 p.m.
Comments