Top News
Hillary Clinton pledges push for constitutional amendment on campaign finance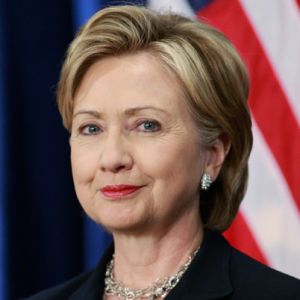 Hillary Clinton announced Saturday that she would propose a constitutional amendment to overturn the Citizens United v. FEC decision within the first 30 days of her administration.
Clinton had first pledged support for such a constitutional amendment during her visit to Iowa in the opening week of her campaign in 2015, but her announcement Saturday showed just how high a priority the issue is for her.
"Today, I'm announcing that in my first 30 days as President, I will propose a constitutional amendment to overturn Citizens United and give the American people – all of us – the chance to reclaim our democracy," Clinton said in the taping. "I'll also appoint Supreme Court justices who understand that this decision was a disaster for our democracy, and I will fight for other progressive reforms including small dollar matching and disclosure requirements.  And I hope some of the brilliant minds in this room will seek out cases to challenge Citizens United in the courts."
The proposed amendment would allow Americans to establish common sense rules to protect against the undue influence of billionaires and special interests and to restore the role of average voters in elections.
The proposal is a key plank of Clinton's plan to challenge the stranglehold that wealthy interests have over the American political system. Other key aspects of Clinton's plan include:

Push for federal legislation to require effective public disclosure of political spending. Clinton will require outside groups that engage in significant political spending to timely disclose significant donors that support those expenditures. She will also require disclosure of significant transfers between organizations and close other loopholes that allow individuals, corporations and others to hide their political spending.
Promote SEC rulemaking requiring publicly traded companies to disclose all political spending to their shareholders. Clinton believes that information about how corporate funds are being used to fuel political activity and influence elected officials is material to investment decisions and should be made available to shareholders.
Sign an Executive Order requiring federal government contractors to fully disclose all political spending. If Congress fails to act on common sense campaign finance reform, Clinton will use executive authority to increase transparency of political spending by all companies that are awarded federal contracts.
In a nod to the Netroots Nation conference's focus on criminal justice issues, Clinton also used the taped address to reiterate her support for two steps she laid out earlier this month in Philadelphia: creating national guidelines on the use of force, and committing $1 billion in her first budget to address implicit bias in policing.