High Wind Warning issued for Friday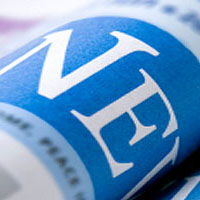 A High Wind Warning has been declared by the National Weather Service and is in effect from midnight tonight to midnight Friday night in the Waynesboro-Charlottesville area.
TIMING…Midnight tonight to midnight Friday night.
WINDS…Northwest 20 to 35 mph with gusts up to 60 mph. The strongest winds will be Friday morning through Friday afternoon.
IMPACTS…Damaging winds will blow down trees and power lines. Widespread power outages are expected. Travel will be difficult, especially for high profile vehicles.
View updates online at the National Weather Service
Get ready
A High Wind Warning means a hazardous high wind event is expected or occurring. Gusts of 58 mph or more can lead to property damage.
Stay at least 30 feet away from all downed power lines. Always consider them energized and dangerous, even if you do not see sparks or hear the lines snapping. Call Dominion Energy at 1-866-366-4357 (1-866-DOM-HELP) to report downed lines. Also, always assume any downed lines pose an imminent threat to life and property. Please call 911 immediately.
Dominion will have a workforce of utility buckets and crews will be in place, ready to address outages as they occur and restore service as quickly as possible.
As with all outage situations, Dominion will give high priority to restoring power to critical infrastructure/public facilities such as hospitals, fire and police stations, and water treatment facilities.
It is important for all customers without power to let Dominion know as soon as possible. This communication will help make their restoration process even more efficient. The easiest way to report an outage is by using a mobile device to access their website, www.dominionenergy.com/outage-center/report-and-check-outages.
Outages can also be reported to Dominion at 1-866-366-4357.
More information about how to prepare from www.ready.gov.
Build an emergency kit and make a family communications plan. Know where to shelter (ie: basement, interior room/hall, bathroom, closet, etc) if conditions warrant and where shelters in your area are located.
Ensure your home and property are ready – Bring in outdoors items such as children's toys, patio furniture, garbage cans, etc which could be blown around and damaged. Remove dead or rotting trees and branches that could fall and cause injury or damage.
Please keep in mind that in areas where the ground is saturated after extended periods of rain, trees with unstable root systems are more likely to uproot.