Top News
Harrisonburg Downtown Renaissance welcomes new director of resources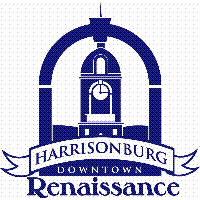 Harrisonburg Downtown Renaissance (HDR), a non-profit organization committed to revitalizing downtown, is pleased to welcome Lauren Huber to its team. As Director of Resources, Huber will spearhead the organization's fundraising efforts, including planning events such as Renaissance Night and organizing the Friends of Downtown program. She will also be responsible for daily office operations such as accounting, reports and communication with stakeholders through HDR's newsletter.
"Connecting with my community has always been a priority," says Huber. "A thriving downtown is one of the reasons I moved to Harrisonburg, and why I am so excited to be part of HDR and continue to build upon an already strong program."
Huber joined HDR in August 2014 with a diverse background in office management, fundraising and community service. After graduating from the University of Oregon with a bachelor's degree in Anthropology, she worked in the ski industry in West Virginia and California for many years in Guest Service Management.  As the Resort Experience Liaison at Snowshoe Mountain she worked to improve the overall experience for guests and employees.
Formerly, Huber was the Interim Administrator for the Snowshoe Foundation in West Virginia. She managed all aspects of the community-based non-profit, which included planning annual fundraising events such as a golf tournament and formal dinner and auction. "One of HDR's goals is to continue to grow our donor support," says Eddie Bumbaugh, HDR's Executive Director. "With Lauren on our team, we're confident this will be achieved and the level of community investment in downtown's revitalization efforts will produce an even greater success story."
Huber joins the HDR team comprised of Eddie Bumbaugh, a Harrisonburg native who has served as the Executive Director of HDR since its formation in 2003; Kim Kirk, a JMU alum who serves as the Director of Promotions; and Katie Yount, the Director of Events who joined HDR in March 2014.
ABOUT HDR: Harrisonburg Downtown Renaissance, a 2014 Great American Main Street Award Winner, is a non-profit organization whose mission is to revitalize downtown in a vibrant and prosperous city center. We promote downtown through events, attractions and awards that set us apart from other communities. To achieve this, HDR works in collaboration with public and private partners to develop and implement a comprehensive vision and master plan that preserves downtown's historic charm while making it a destination for people to live, work, shop, dine and play.