Griffith statement on vote against spending bill that ending brief shutdown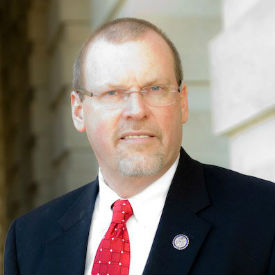 Congressman Morgan Griffith (R-VA) issued the following statement after voting no on the budget deal announced on Wednesday by Senate leaders.
"While there are some good things in the Senate amendments to the House Continuing Resolution, I voted against the Senate amendments. Earlier this week, I voted for the House Continuing Resolution, which included funding for the military and Community Health Centers, but the Senate package adds significant new spending and suspends the debt ceiling without any reforms until March 2019.
"I have always believed that reviewing the national debt when it's time to raise the debt ceiling gives us the opportunity to at least reexamine, and hopefully slow down, the increase in federal spending.
"In my opinion, the Senate amendments increase spending without regard for any reforms. Further, the Senate amendments significantly delay the conversation on controlling our spending problem in D.C. by more than a year."
The spending bill passed the House by a vote of 240-186.