Top News
Governor McAuliffe announces $3 million in grants to expand No Wrong Door program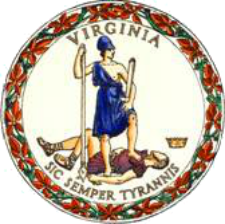 Governor Terry McAuliffe announced today that Virginia has been awarded nearly $3 million in federal funding to help ease difficulties older adults and people with disabilities may face when they seek support services from state agencies, health care systems and community organizations.
The Department for Aging and Rehabilitative Services won two grants from the Administration on Community Living to expand Virginia's No Wrong Door system and further streamline access to long-term services that allow individuals to remain in the community.
"This grant money will help the No Wrong Door program connect Virginians to services faster, help them understand their options for support and assistance, provide successful transitions for those returning home after a hospital stay, and allow service providers to better understand what's happening in the individuals' lives between doctor visits," said Governor McAuliffe. "We welcome these federal funds because they help us to improve access to and quality of health care services for Virginians, while making the system more efficient for our taxpayers."
No Wrong Door is a public-private partnership between multiple state agencies and private providers. It aims to help consumers who need critical home- or community-based care to find those services in their communities, while simplifying the complexities of the process. State agencies partner with more than 60 providers to share electronic records that can identify services to benefit older adults and individuals with disabilities, reducing repetitive paperwork, and saving time and money, while improving access to public and private services.
Last year, more than 41,000 individuals were served through Virginia's No Wrong Door system, which now provides access to more than 26,000 programs and services in a single statewide database. The new funding will help add service providers at local and state levels, defray costs of bringing on new providers to the system, and support counseling to help individuals and their families make choices that best fit their needs.
"Our goal is to connect more people with services in their own communities," said Secretary of Health and Human Resources Bill Hazel. "We are always striving to make programs more accessible to the Virginians who need them. No Wrong Door is a part of that effort, and this new funding will help strengthen the program."
"No Wrong Door's strength is that no matter where an individual seeks support or what door an individual enters, the responding service provider can identify and explain all the available options  that might benefit them," said DARS Commissioner Jim Rothrock. "The new funding will help Virginia increase access to home- and community-based services, support efforts to reduce institutionalization and hospital readmissions, and enhance the quality of life for older adults and individuals with disabilities."
Virginia was one of five states awarded the three-year funding from the Administration on Community Living.