Governor to discuss ag exports' importance at conference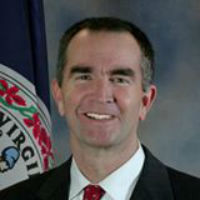 Gov. Ralph Northam will discuss Virginia agriculture's and forestry's $2.77 billion in exports when he co-hosts the 10th Annual Governor's Conference on Agricultural Trade March 5.
The conference will begin at 10 a.m. at the Richmond Marriott. It will bring together farmers, agribusiness owners, entrepreneurs, exporters, foreign ambassadors, educators, government officials and others to discuss challenges and opportunities for global agricultural exports.
"Global trade is critical to a strong and diverse economy, and attention to growth and opportunities for our largest private sectors is a top priority in my administration," Northam remarked.
In addition to Northam, who will provide the lunchtime address, the event will feature a slate of internationally recognized speakers. They include Ted McKinney, undersecretary for trade and foreign agricultural affairs for the U.S. Department of Agriculture, American Farm Bureau Federation President Zippy Duvall and ambassadors representing Canada, Mexico and Japan.
Discussions at the conference will focus on trade policy, the farm bill and facilitating U.S. agricultural trade. Other speakers will concentrate on agricultural priorities in the North American Free Trade Agreement and the Trans-Pacific Partnership.
"Virginia farmers and foresters are the state's top economic generators," noted Wayne F. Pryor, president of the Virginia Farm Bureau Federation, which is one of the conference hosts. "Their exports not only contribute to their income but also to those of agribusinesses, The Port of Virginia and the many businesses involved in transportation and logistics."
The conference also is hosted by the Virginia Department of Agriculture and Consumer Services, the Virginia Port Authority and Virginia Tech's Department of Agricultural and Applied Economics.
Conference details and online registration are available at vafb.swoogo.com/govagtrade2018.