Golden State, Cleveland go at it one last time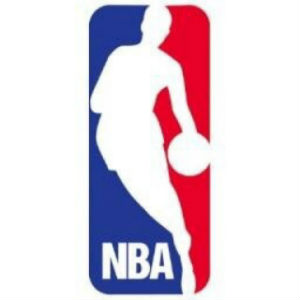 You have to get the feeling this will be the last time Golden State and Cleveland will face off for the NBA title.
Honestly, it's almost as if the only reason either is in the NBA Finals for the fourth straight year is institutional memory.
The 2017-2018 season didn't play out like it would end Warriors-Cavs, anything close.
On the Cleveland side, you had the Cavs fighting just to finish fourth in the weak AF East, nine games back of Toronto, and just two ahead of Indiana, which was significant because it gave Cleveland home-court advantage in Game 7 of their first-round series, which they very much needed in what turned into a four-point win to advance.
Sweeping Toronto, unfortunately for Toronto, is foreordained, but then came a dogfight with the Boston Celtics in the conference finals that went seven, and for all the proclamations about how it might have been LeBron James' finest hour, getting his team past the Cs to get to another Finals, Boston didn't have either of its top two, Kryie Irving or Gordon Hayward, and still took the Cavs to the brink.
Then, to GSW. On the heels of winning two titles in three years, the Dubs put this season on auto-pilot, very much like the 1992-1993 Chicago Bulls, the first Michael Jordan threepeat team, who won 57 after winning 67 the previous year.
The Warriors won 58 this season, finished seven back of Houston in the West, but like those 1992-1993 Bulls, you expected Golden State to step up when it came to the head-to-head.
And then Houston took it to the Warriors, stealing Game 4 on the road, then going up 3-2 before Chris Paul went down late in Game 5 with a hamstring injury that would keep him off the floor for the remainder of the series.
Even so, the Rockets had double-digit leads at the half in Games 6 and 7 before the Dubs could finish them off.
What happens after Warriors-Cavs IV obviously remains to be seen. LBJ may or may not want to rebuild in The 'Land, with Boston, getting Irving and Hayward back, around a nucleus that got to Game 7 of the Eastern Conference Finals without them, and Philadelphia, born of The Process, ready to take their games to the next level.
Golden State, on its side, seems ready to just unravel, as any team built around a deep collection of talent is destined to do at some point.
Which is to say, enjoy this last go for these two great teams. I remember fondly the late '70s/early '80s matchups with great teams in Boston, Philly and Los Angeles, and thinking that those teams would go on playing games and series like they played forever, and of course things just run their course, and you miss them when they're gone.
We're going to miss GSW-Cleveland when it's gone, is what I'm saying.
Column by Chris Graham
Comments