George Washington tops VMI, 4-2, in series finale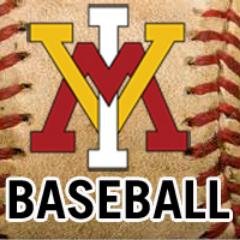 The VMI Keydets brought the go-ahead run to the plate in the ninth, but the George Washington Colonials held on for a dramatic 4-2 victory in the series finale between the clubs Sunday in Arlington, Va.
GW (9-11) had taken a 4-1 lead with two runs in the eighth, and the Colonials needed those runs in the ninth. Nathan Loyd led off the ninth with a triple for VMI (9-9) and after a pitching change, Ryan Smoot struck out.
Reliever Robbie Metz walked pinch-hitter Cody Warner and Nathan Eaton, loading the bases and prompting GW closer Isaiah Pasteur to enter the game to face Matt Pita. Pita grounded into a fielder's choice, scoring a run and bringing Peyton Maddox up, but Pasteur induced a fly out to end the game.
Kyle Staats held GW to two runs in 4 1/3 innings, but took the loss to drop to 2-1 on the season. Nathan Woods (1-2) was the winner, thanks to seven innings that saw him give up just one run. He walked three and struck out six. Pasteur's save was his second of the season, and of the weekend.
GW scored a single run in the third, and the teams traded single runs in the fourth. That was the only scoring until the eighth inning, an inning that saw the Keydets threaten in the top half. Matt Dunlevy singled with two outs and advanced on an error.
Collin Fleischer followed with a walk, and pinch-hitter Jordan Ebersole singled to right for his first hit of the season. Dunlevy was thrown out at the plate on the play, ending the threat, and Brandon Chapman hit a two-run homer in the eighth to give the home team its three-run lead, headed to the ninth.
Offensively, Dunlevy had two hits to lead the Keydets and Steven Barmakian had a two-hit game for GW.
VMI baseball is scheduled to return to action Tuesday, when the Keydets play host to Radford at 6 p.m.