George Mason lax coach raises $3,300 for pediatric cancer research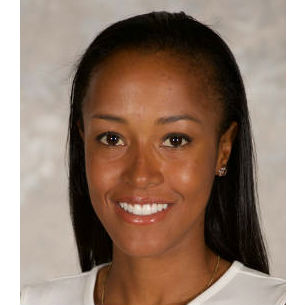 George Mason women's lacrosse coach Jessy Morgan wanted to take a stand and contribute to a cause she believes so strongly in.
Amid her quest to raise awareness for the fight against childhood cancer, Morgan also received more support and donations than she could have ever imagined.
On Saturday, Morgan shaved her head as a sign of solidarity with children who lose their hair during cancer treatment. She also raised more than $3,300 for the St. Baldrick's Foundation, which supports pediatric cancer research.
"I set my goal at $500 and to get so many friends and family and people I don't know to support the cause meant a lot," she said. "It just means so many people care about this cause and are willing to support it financially. There are so many people struggling and I can't imagine a child going through something like this. Whatever I could do to support the cause I was willing to do."
Morgan was one of more than 30 people to shave their head at the Be Epic Shave Event and Silent Auction at O'Faolain's Restaurant in Sterling on Saturday. In total, the group raised more than $20,000. Morgan, 31, led all shaves at the event by raising $3,365.
She first heard about the St. Baldrick's Foundation when she was a student-athlete at the University of Virginia and always wanted to five back. Morgan, who just finished up her second season as Mason's head coach, thought the timing was right to shave her head now.
"It feels like I have an air conditioner on my neck. I feel very ventilated," she said, laughing. "I'm expecting to whip my hair around and it is not there. It is a new feeling but I'm excited I got to do it and I'm willing to sacrifice a little bit of hair to help other people."
The St. Baldrick's Foundation is still accepting donations, which can be made here. To learn more information about the St. Baldrick's Foundation, visit their website at www.stbaldricks.org.
Comments