George Mason drops 85-69 decision to St. Bonaventure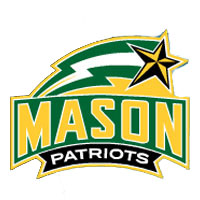 George Mason fell to St. Bonaventure by the score of 85-69 on Wednesday night inside EagleBank Arena.
The two teams played to a 36-36 tie in the second half, but St. Bonaventure (15-6, 5-4) jumped out to a 49-33 lead at the break on the strength of a first stanza in which the Bonnies shot 58.6 percent and hit 9-of-14 3-pointers.
"This is a bit like a broken record with our team," head coach Dave Paulsen said. "We played well in the early part of the game, but unfortunately, we have a habit of shooting ourselves in the foot and letting things get away. To our guys' credit, we fought back, cut it to eight and played them even in the second half. But we can't keep doing this."
Junior Otis Livingston II continued to perform at an all-conference level on Wednesday, pouring in a team-high 30 points on 8-of-16 shooting (5-9 3pt FG). He also made 9-of-10 free throw attempts.
Livingston II has now scored at least 20 points in six of nine A-10 games and is averaging 20.7 points in league play while shooting 46.7 percent from beyond the arc. Wednesday marked his second, 30-point effort of the season. With his 27th point, he passed former Mason standout John Vaughan and moved into 23rd place on the school's all-time scoring list.
Sophomore Justin Kier added nine points, a team-high four assists and four rebounds, while freshman forward Greg Calixte tallied seven points and six rebounds in 29 minutes. Junior Jaire Grayer also became the 37th 1,000-point scorer in Mason history with his fifth point of the game.
The Bonnies shot 59.2 percent (29-39) overall and made 13-of-23 3-pointers (.565) in the game. Mason won the rebounding battle (33-32) and held a 28-18 scoring edge inside the paint. But the Patriots shot 42.1 percent overall in the game and 31.6 percent (6-19) from long distance.
Mason (9-13, 3-6) jumped out to an early 15-7 lead, but the Bonnies responded with a 10-1 run to move ahead 17-16 at the 10:44 mark of the first half. From there, SBU went on a 14-2 run to extend its lead to 11 (34-23) with 6:36 to go in the half. Mason cut it to nine at 41-32, but the Bonnies closed the half on an 8-1 run to take a 49-33 lead into the break.
The Bonnies increased their lead to 20 (57-37) at the 15:59 mark of the second half and SBU led by 16 (66-50) with 11:34 remaining. But from there, the Patriots rattled off a 10-2 run to move back within eight (68-60) at the 8:26 mark. But from there, the Bonnies rallied wth an 8-0 run to go back up 16 (76-60), and the Patriots could not move closer than 13 for the remainder of the game.
Mason hits the road for a Saturday afternoon contest at Richmond (4:30 p.m.). The game will be broadcast nationally on NBC Sports Network. In addition, Bill Rohland will provide live audio on the A-10 Digital Network, with pre-game coverage beginning at 4:15 p.m.