Gavin Collins drives in all four in 4-3 Hillcats walkoff
Gavin Collins hit his first Advanced-A home run and drove in all of the Hillcats runs for a career-high four RBIs, capping off his big day with a two-run game-ending double in the ninth to give Lynchburg a 4-3 victory at City Stadium on Sunday.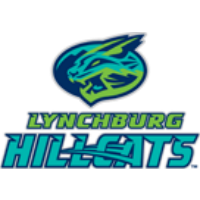 For the Hillcats, it marked their fifth walk-off victory of the season and their 13th win in the team's final at-bat this year. It also represented Lynchburg's fifth come-from-behind victory in the ninth inning after the team trailed 3-2 entering the bottom of the ninth.
Both pitchers established an early groove, and the game remained scoreless until the sixth. That's when Salem plated the first run of the evening on a Nick Lovullo RBI triple. The Red Sox tallied another in the seventh when Tate Matheny doubled and came around to score on a two-out single by Jordan Betts.
In the bottom of the seventh, with Martin Cervenka standing on first, Gavin Collins launched his first home run at the Advanced-A level to tie the game at 2-2. It also gave him his second straight multi-hit performance. Salem regained its lead in the ninth. After a leadoff double and a wild pitch put Jeremy Rivera at third base, a second wild pitch brought Rivera in to score.
Trailing 3-2, Martin Cervenka singled, and Willi Castro followed with a walk. Two batters later, Collins doubled deep in the right-center field gap to score them both and give the Hillcats a 4-3 walkoff victory.
Dominic DeMasi went a career-high five innings in a spot start to fill in for Triston McKenzie, who recorded an out against the only batter he faced in the 2017 MLB Futures Game Sunday. DeMasi faced the minimum 15 batters, allowing just one hit but erasing it with a 1-6-3 double play by the next batter. Salem starter Matthew Kent did not allow a run until surrendering the Collins homer on his 98th and final pitch of the game. He finished with two runs on eight hits over 6 2/3.
Argenis Angulo (4-2) allowed the go-ahead run in the ninth on a strikeout-wild pitch combination with two outs. However, he earned the victory when the Hillcats rallied in the home half. Adam Lau (2-6) suffered his fourth loss to Lynchburg this year after conceding the two-run double to end the contest.
Lynchburg and the Red Sox finish the split four-game series Monday night in Salem, as the Hillcats go for their third win of the set. Brock Hartson (4-4, 3.12) takes on Mike Shawaryn (3-2, 3.54). Fans can catch the game live at lynchburg-hillcats.com.
Comments