Game Preview: Clemson, minus Grantham, heads to #2 Virginia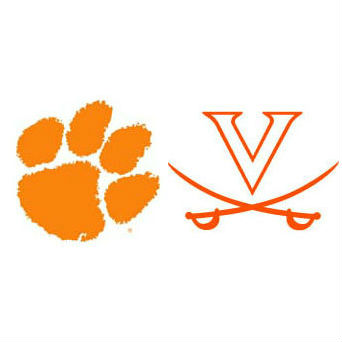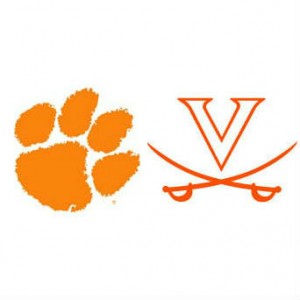 Clemson faces its first test without injured forward Donte Grantham in probably the toughest environment possible – at second-ranked Virginia.
Grantham suffered a torn ACL in the Tigers' 67-58 win over Notre Dame on Saturday after his right knee buckled while being fouled from behind.
The 6'8" senior had been averaging a career-best 14.2 points and 6.9 rebounds per game, shooting 56 percent from the floor and 41.9 percent from three-point range.
Grantham was also ranked in the top 20 in the ACC in defensive rating, a foundational piece for Clemson's 12th-rated defense, according to the KenPom.com efficiency ratings.
Clemson (16-3, 5-2 ACC) seemed a lock for the program's first NCAA Tournament bid since 2011 before Grantham's injury.
Now, a roster that isn't what you'd call that deep – coach Brad Brownell had settled on a seven-man rotation that had him getting 20-25 minutes per game from reserves David Skara and Mark Donnal – gets even thinner, and you'd have to think that the road back to the Big Dance thus gets a little tougher.
Key players: Clemson
Marcquise Reed, a 6'3" junior guard, leads Clemson in scoring, at 16.0 points per game in 34.1 minutes per game, shooting 46.6 percent from the floor and 41.3 percent from three-point range.
Point guard Shelton Mitchell averaged 12.3 points and 4.3 assists per game, shooting 39 percent from the floor and 32.1 percent from three-point range.
Senior guard Gabe Devoe averages 11.7 points per game, shooting 42.1 percent from the floor and 36.9 percent from three-point range.
Elijah Thomas, a 6'9" junior forward, averages 11.1 points and 7.7 rebounds per game, and is the second-rated defensive player in the ACC, behind Virginia's Isaiah Wilkins.
Keys to the game: Virginia
De'Andre Hunter: Yes, broken record here, but the 6'7" redshirt freshman will be the key guy for Virginia yet again. Even before the loss of Grantham, Clemson was at its best when it went small. That will be even more the case without Grantham being available. Hunter, nominally a guard, has been getting the bulk of his minutes in the post in ACC play as the four in coach Tony Bennett's small-ball lineup. Expect to see Hunter sub in early and be on the floor in crunch time.
Closeout on threes: Clemson is shooting 38.2 percent from three-point range in ACC play, third-best in the conference. Without Grantham in the post, Clemson's only option to score in the paint is Thomas, who is shooting 62.3 percent on 7.3 shot attempts per game. As the Tigers look to find their new way, you might expect more action on the perimeter.
Preview by Chris Graham