Game Preview: #3 Virginia faces Syracuse in ACC Tuesday hoops action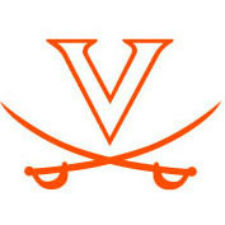 It is said of up-tempo teams that an upcoming game might very well resemble a track meet. Tuesday's ACC clash between #3 Virginia and Syracuse might better be made akin to Greco-Roman wrestling.
The 'Hoos (14-1, 3-0 ACC) lead the nation in defensive efficiency, allowing .844 points per possession, according to KenPom.com.
Syracuse (12-4, 1-2 ACC) ranks 11th on that metric, allowing .922 points per possession.
So, there's that, what they do defensively, and then there's how fast they play, or rather, how slow. Syracuse ranks 345th nationally in adjusted tempo, at 64.2 possessions per game.
Virginia is dead last, 351st, playing to 60.5 possessions per game.
These are two teams that force opponents to bend to their wills in terms of pace and style of play, facing off against each other.
Yeah, it could get nasty in there.
They go about it, from the defensive standpoint, in different, yet somewhat similar, ways. Virginia's Pack-Line D is a mix of man and zone principles, with defenders forming a line roughly 16-17 feet around the basket, sort of resembling a zone, but matching up man-to-man otherwise, with bigs hedging on all high screens, and helping each other out with post-to-post doubles on dump-ins to the lane.
Syracuse uses Jim Boeheim's unique 2-3 zone, which employs bigger defenders on the wings to challenge perimeter shooters.
This year's Orange goes big across all five positions – 6'5" Frank Howard, 6'6" Tyus Battle, 6'8" Oshae Brissett, 6'8" Matthew Moyer and 7'2" Paschal Chukwu getting the bulk of the minutes, with 6'9" Marek Dolezaj the primary guy off the bench.
The zone allow Boeheim to shorten his bench because it doesn't overtax his players too much on the defensive end, since they're guarding an area of the floor, and thus not chasing guys through screens.
This could be why Syracuse teams have fared relatively well against Virginia in recent years. UVA coach Tony Bennett's system works well because it forces opponents to work hard for shots on the offensive end against the Pack-Line, then on the defensive end against his patient mover-blocker offense that features innumerable screens.
For Syracuse, at least, it doesn't have to worry so much about getting worn out on the defensive end running through screens, so the calculus for Virginia is different in terms of game strategy.
'Cuse has won the last two in the series, including a 66-62 win in the Carrier Dome last February, and the 68-62 win in the Elite Eight in 2016 that many Virginia fans will never get over.
But this year the Orange enter the matchup on a bit of a cold spell, having dropped two straight – 73-67 at Wake Forest on Wednesday and a 51-49 home loss to Notre Dame on Saturday.
Players to watch: Syracuse
Tyus Battle leads Syracuse with 19.5 points per game, shooting 42.6 percent from the field and 33.6 percent from three-point range.
Franklin Howard averages 15.4 points per game, a team-best 37.7 percent from three-point range, and a team-best 5.8 assists per game. Howard is also turnover-prone, coughing up 4.2 turnovers per game.
Oshae Brissett averages 15.2 points and 9.8 rebounds per game, and gets to the line a lot (6.9 free-throw attempts per game), and shoots 78.4 percent from the line. Notably, he also shoots just 33.5 percent from the field.
Players to watch: Virginia
Kyle Guy is Virginia's leading scorer, at 14.9 points per game, shooting 42.8 percent from the field and 44.1 percent from three-point range.
Devon Hall averages 11.9 points per game, shooting 47.3 percent from the floor and 46.2 percent from three-point range.
Isaiah Wilkins averages 6.9 points and 7.2 rebounds per game, and leads the ACC in defensive rating (76.9).
Keys to the game
Patience against the Syracuse zone: You're not going to beat the 2-3 by passing the ball around the perimeter and shooting jumpers. That's what Boeheim wants you to do. The key is getting an entry pass to the foul line area, and having the player in that role kick it out to the wing to an open shooter, find a big cutting back door toward the hoop, or knocking down the open 12- to 15-foot jumper. Easier said than done, of course. Anthony Gill was good at this on past Virginia teams. Isaiah Wilkins has the shooting and passing ability to fill this role offensively on this year's squad.
Make 'Cuse earn it on their end: The Orange shoot 42.9 percent from the floor as a team (269th nationally) and 31.5 percent from three-point range (303rd nationally). Key to their ability to score is their ability to get to the line (KenPom.com has Syracuse 35th nationally in the free-throw attempt to field-goal attempt ratio line item). Again, easier said than done, but you know going in that Syracuse likes its guards on dribble-drives forcing contact and getting to the line, so you respond accordingly.
Preview by Chris Graham