Game Preview: #2 Virginia looks to keep rolling at Wake Forest on Sunday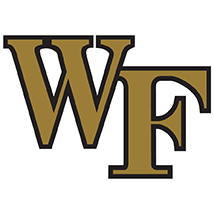 This was supposed to be the year that Danny Manning took Wake Forest basketball to the next level. After a surprise NCAA Tournament appearance in 2017, though, this has been anything but a breakthrough year for Manning and the Demon Deacons.
A 1-5 start in ACC play, after an 0-3 start in November that included a double-digit loss at home to Liberty, has Wake (8-10) as one of just two teams in the conference on the wrong side of .500.
The only positive, really at all, this season is the 73-67 win over Syracuse back on Jan. 3, though you have to give the Deacs credit for having played UNC tough on the road (a 73-69 loss on Dec. 30), and being competitive in losses to Boston College, Virginia Tech and NC State.
But, yeah, being competitive in losses was not what you expected out of Wake coming into 2017-2018, not after that NCAA appearance at the end of a 19-win season in 2016-2017.
Key players: Wake Forest
Bryant Crawford, a 6'3" junior guard, is the go-to guy for Manning, leading Wake with 16.2 points per game, though he shoots just 39.6 percent from the field and 35.2 percent from three-point range. Crawford posts 4.7 assists per game, but has been prone to the turnover (3.1 per game).
6'3" guard Keyshawn Woods is the other double-digit scorer for the Deacons, at 14.2 points per game, on 48.8 percent shooting from the field and 43.3 percent shooting from three. Woods comes off the bench for Wake, though he still averages 25.9 minutes per game, tied for second on the team.
Doral Moore, a 7'1", 280-pound junior, eats up space in the middle, and averages 9.8 points per game, 8.1 rebounds per game and 2.3 blocked shots per game, shooting 70.9 percent from the floor on 6.1 shots per game. Moore is just a 44.7 percent free-throw shooter.
Also watch for: 6' sophomore guard Brandon Childress (8.9 ppg, 38.3% FG, 36.1% 3FG), 6'2" guard Mitchell Wilbekin (8.8 ppg, 39.5% FG, 43.4% 3FG).
Keys to the game: Virginia
Check Moore in the post: Doral Moore is a highly efficient post player on the offensive end, but he averages just the 6.1 shot attempts per game. Jack Salt likely gets the assignment to check Moore, with the instructions to make Moore work for whatever he gets.
Avoiding looking past the opponent: Honestly, this looks like a pretty good matchup for Virginia. Wake is at its best, relatively speaking, when it goes small, and Virginia is one of the better small-ball teams in the nation, obviously, right now ranked #2 in the national polls. This is still a road game in the ACC, with games against two ranked teams, Clemson and Duke, on the horizon. Wake has played Virginia decently well the past couple of years, so the 'Hoos will need to give their full attention Sunday night to avoid what could be a trap game.
Preview by Chris Graham