Game Preview: #1 Virginia takes on UMBC in South Region opening round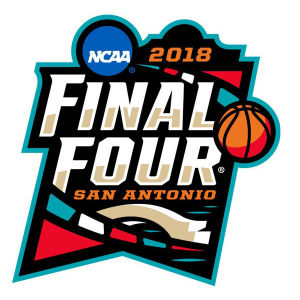 A top seed has never lost to a #16. No pressure there as #1 Virginia prepares to face Maryland-Baltimore County on Friday in the first round of the NCAA Tournament.
A personal observation before we get into the specifics of this one, from a game involving another #1 Virginia seed, in 2014. That year, the 'Hoos faced a #16 seed, Coastal Carolina, in the first round, and actually trailed by 10 late in the first half, and by five at halftime, before rolling in the second half en route to posting a 70-59 win.
But that one wasn't really decided until the game's final six or seven minutes, and that first half was … unnerving, and not just for UVA fans in the arena and watching at home.
I happened to be courtside covering the game for AFP, and I distinctly remember seeing something I thought I would never see coming out of the under-4 media timeout. That Virginia team, featuring unflappable guys like Malcolm Brogdon, Joe Harris, London Perrantes, Anthony Gill, seemed to be coming apart at the seams.
Guys were visibly upset with each other after breaking the huddle with coach Tony Bennett and heading back to the floor as the TV timeout finished up.
If those guys, the epitome of cool, can get out of sorts, that tells you how much pressure there is in an NCAA Tournament game, and specifically one involving a 1 and a 16.
Now, to UVA-UMBC. The Retrievers (24-10), the champions of the America East Conference, are the fourth-lowest rated team in the field according to the KenPom.com metric, coming in at 184th among the 351 teams in D1.
They had to beat Vermont, ranked 73rd in KenPom, on the Catamounts' home floor in the AEC title game to punch their Big Dance ticket, an impressive feat after getting swept by Vermont in the regular season, losing by 15 at Vermont in January and by 25 at home a month ago.
UMBC played one NCAA Tournament team, Arizona, losing 103-78 on Nov. 12, trailing by 19 at the half in that one. The Retrievers also lost by 11 at SMU and by 21 at Maryland, after leading the Terps by six at the break.
Jairus Lyles, a 6'2" senior, is the linchpin for coach Ryan Odom, the son of former UVA assistant Dave Odom. Lyles scores a team-high 20.2 points per game on 43.6 percent shooting from the field and 38.7 percent shooting from three-point range.
Three other players average double-digits, and all shoot better than 42 percent from three-point range. K.J. Maura, a 5'8" guard, scores 11.4 points per game, and Joe Sherburne, a 6'6" combo guard, averages 10.9, both shooting 42.3 percent from three, and Arkel Lamar, a stretch-four at 6'5", averages 10.5 points a game and shoots 43.2 percent from three.
UMBC doesn't go all that big in its rotation. Daniel Akin, a 6'9" freshman, has been the starter at center down the stretch, splitting time with 6'9" sophomore Max Curran and 6'10" junior Nolan Gerrity. Looking back at the past few Retrievers' box scores, the three basically sub for each other, playing in the range of 40-44 minutes per game combined.
This team plays small ball, shoots the three-ball well (38.7 percent, 34th nationally) and will try to push pace – UMBC averaged an adjusted 68.1 possessions per game, nine more than UVA's 59.1.
Keys to the Game: Virginia
Good start: The Coastal game from 2014 is instructive here. They call it March Madness because of the potential for the stunning upset. Get out to a good start as the favorite, and you can remind the underdog of the realities inherent in being a 16 seed.
Defend the three: UMBC gets 38.2 percent of its points from three, 45th-best nationally. Virginia opponents get 30.5 percent of their points from behind the arc, fifth-best nationally. The 'Hoos know the drill here.
Embrace the crazy: The 2014 first-round win over Coastal was odd, as was the 2015 first-round win over Belmont, which had UVA up just three with 10 minutes to go. Crazy stuff happens in the NCAA Tournament. Keep that in mind, that nothing comes easy.
Story by Chris Graham