Game Notes: VMI to face Mercer in SoCon baseball tourney opener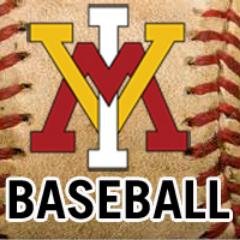 VMI baseball will open the 2018 SoCon Championship Wednesday morning, taking on the #5 Mercer Bears in the opening game of the main draw. First pitch at Fluor Field in Greenville, S.C. is scheduled for 9 a.m.
How to Follow
Fans can see the action free of charge on the SoCon Digital Network, and a radio call will be available in the Lexington area on AM 1450 WREL. In addition, live stats and occasional @VMIBaseco Twitter updates can be accessed as well. Links will be posted on VMIKeydets.com and on the SoConSports.com Tournament Central (when applicable) when available.
Probable Starting Pitchers
Mercer LHP Austin Cox vs. VMI RHP Josh Winder
Leadoff Hitters
The Keydets open the SoCon Tournament – seeded fourth – against fifth-seeded Mercer Wednesday morning. The game is likely to be a matchup of Josh Winder vs. Austin Cox, the second time in less than a month the two would have faced off. Winder and the Keydets won the first, heavily-scouted matchup in Macon, 4-1.
Whenever Winder does pitch, he is highly likely to add another school record to his resume. Winder is currently tied for the school record in career postseason strikeouts. With two starts in this tournament, Winder would become just the second Keydet to ever start four postseason games (John Payne).
Depending on the result of Wednesday's game, the Keydets would face either top-seeded UNCG, #8 The Citadel or #9 Western Carolina. If VMI did wind up facing The Citadel, it would mark the fourth straight year that the archrivals would play in the conference tournament. The Keydets have only played a team in four consecutive tourneys on two occasions, Western Carolina from 1991-1994 and, in the Big South, Coastal Carolina from 2007-2010.
Matt Pita earned the final SoCon Player of the Week award Sunday, and in doing so, became the first Keydet ever to earn three conference player of the week awards in the same season.
Next Time Out
Depending on the result of Wednesday's game, the Keydets will play Thursday against either #1 UNCG, #8 The Citadel or #9 Western Carolina at a time to be determined.
Comments